Nathaniel "Nate Dogg" Hale always sounded smooth. His voice gave him a niche within G-funk's very stylized confines for the most quintessential G-funk crooner of them all—not that there were many, because who else did we really need?—and he held that title for as long as it even existed.
He died this year, at age 41, of complications from multiple strokes. Many of the obituaries and tributes after his death referred to him as a "hook singer," and it's true that Nate Dogg sang great hooks. In fact, Nate Dogg hooks are usually the best part of any song that includes a Nate Dogg hook. Try to imagine Fabolous's "Can't Deny It" or Ludacris's "Area Codes" without his presence. Luda's "abominable ho-man" is a memorable line, but there's a reason that neither of those tracks opened with the title artist's voice.
"It ain't a hit," DJ Big Boy from Power 106 explained at the singer's funeral in March, "until Nate Dogg spit."
Hip hop has a long, sad tradition of losing its best too early on in their careers. It's a culture that's almost as practiced in paying tribute to those it's lost as it is in adopting new sounds, flows, and characters along the way. Most hip hop heads have wondered what the music would be like and sound like today had Pac and Biggie not been killed. But there is something unique in Nate Dogg's career trajectory: He lived through the run of his craft. That may sound crass, but it's true, isn't it? G-funk, loosely defined by those hypnotic synthesizer sounds, deep basslines, and lots of funk samples, was born of West coast gangsta rap in the early '90s. By the time Nate Dogg released his first two albums (the delayed G-Funk Classics Vol. 1 & 2 in 1998 and Music and Me in 2001) the genre's heyday had already passed with Dr. Dre's and Snoop Dogg's early albums—both of which featured Nate Dogg prominently—and Outkast's hybrid version of southern rap.
It's fitting, maybe, that 2008's Nate Dogg was the singer's first self-titled album and also his last. It was G-funk's final stand.
G/O Media may get a commission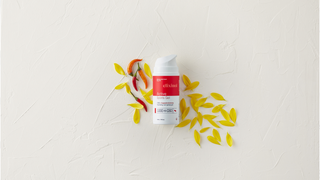 "'Any questions, come and see me" he sang in 1996, "the king of G-funk, the one and only."
It was a boast, but an honest one: Nate Dogg owned G-funk's sound. There was something so casual and yet totally inimitable about his singing voice. You know the lackadaisical quality that so defines Snoop Dogg's flow? It always sounds like he's rolling a blunt while he's rapping. (This probably has a lot to do with Snoop's reputation and with the fact that his eyelids do not move, ever.) Nate Dogg had that same sound in song, which made it perfect for the G-funk form.
His singing voice never sounded strained. You can't call it a monotone, because Nate Dogg certainly had range and expression in his voice, but he just never forced it. And it sounded right at home on Dr. Dre's beats or on tracks with 213, the trio he formed with Snoop and Warren G in 1990. Loc'd-out OG's don't stress, so they better not sound like they ever are on a record.
That laid-back quality was certainly a tenet of a Nate Dogg hook, but he also knew when to shake it up. He could riff in a way that almost made it sound like he was freestyling. Listen to "Xxplosive," which has such a perfect instrumental that it doesn't need a hook. (And it doesn't get one. Nate's verse, at the 1:22 mark in the video here, is treated as just another 16 bars.) There's so much playfulness in it. Who else could have ever made "Nate ain't passin' nothin' but dope indeed/Real trees/Chronic leaves/No seeds" sound so goddamn loving? I think that's why, for me at least, Nate Dogg's hooks on the Eminem tracks that came later in his career were so fundamentally different from his G-funk sound. Great as they were—and Dre'd out as they were—Em's harsher flow sounded discordant next to his voice.
213's G-funk style was just so clearly Nate Dogg's most beloved, and also where he was most loved. Snoop almost always called him out on the tracks they shared—"Nate Doggggg!" he says, almost giddily, on 213's "So Fly," off of the group's underrated 2004 album, The Hard Way.
"So Fly" is a song that is all Nate from the start. "Let me tell you what she crying fo'," he sings, as the beat fades out at the end. "Why?" Snoop responds.
"Cuz I'm fly," he calls back.
Snoop: "Yeah, he's super fly."
"'Cause I'm fly," Nate sings, smooth as ever. "Ohh ohh ohh, I'm fly, yeah."
Nate Dogg's G-funk didn't really require profundity. We don't remember lines like "I've got hos/In different area codes" or "She said she wants to ride my joystick" for any reason except that Nate Dogg made them sound better than anyone could have ever made them sound. The point of his style was that it was only his.
With that in mind, there's an almost eerie intro to a track on G-Funk Classics, in which a female journalist is escorted onto death row to interview Nate Dogg.
"It doesn't look like you'll be around for much longer," she says, "and in my opinion when you're gone, it's going to be very difficult to ever get the true definition of G-funk." She asks for it, and then the track "G-Funk" starts up. In it, Nate Dogg simply explains that he is G-funk, and that that is all we need to know.
"'Til the day I'm dead, I'm gonna keep that shit real" he sings, "Now you niggas know G-funk's for real."
"A bassline, a gangsta tune/Put on the classics and your head'll be movin' soon," he says at the end of the song, over a soft la-da-da harmony and a funky guitar riff. "That's what G-funk means to me."
It's hard to explain, because the only way to know G-funk is to hear it, and the only way to hear G-funk was to have Nate Dogg sing it.