Many people on Twitter thought that this is was the frigid state of Lambeau Field today, before the 49ers-Packers game. It is not. This AP photo is from Dec. 22. The Packers also put it on Instagram two weeks ago.
Here's where it originated from:
Many people fell for it:
G/O Media may get a commission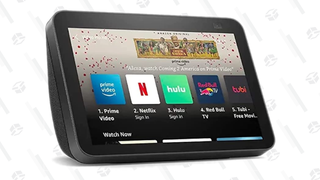 Here's what it actually looks like:
It's still cold, just not that cold. You're welcome.