The police have not yet identified the shithead Blue Jays fan that tossed a beer at Hyun Soo Kim last night, who the team said was able to slink off into the night before security could apprehend them. This, despite the rigorous work done by certified expert internet investigators such as myself. What follows is the most exhaustive examination of the evidence.

We'll start with two photographs from the Canadian Press's Frank Gunn, who has hi-res images of the section from which the beer was thrown, taken moments after it was tossed:
Next we have a very blurry, Zapruder-style video from a fan who scrutinized the broadcast footage:
Okay, let's fire up MS Paint and do this shit.
First, take note of the yellow sign hanging over the railing in both the video and Gunn's first photo:
G/O Media may get a commission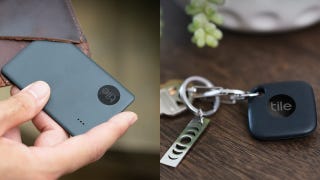 Up to 35% off
Tile Item Trackers
Now, if you pay close attention as the video zooms in on the spot where the beer emerges, you can match up some of the fans that also appear in Gunn's second photo. So this blob right here:
Is this lady right here:
And this blob:
Is this dude:
Now we can compare the exact spot the beer flies out of in the video with its corresponding place in the hi-res photo, and we are aided by tracking the direction that many nearby fans are looking in:
My friends, there's nobody freakin' standing there!!!
This would seem to suggest that whoever tossed the beer was standing in that vacated area, which appears to be the focal point of neighboring fans' stares in the four-seconds-later photo, and simply ducked out of sight as soon as Adam Jones started pointing and they realized what deep shit they were in.
Or maybe the beer was thrown by a damn ghost. We may never know the truth.