So, the Marlins are not exactly popular in Miami ever at the moment. Whether it is the $1.2 billion dollars Jeffrey And The Amazing Technicolor Stadium the county's on the hook for, the unwillingness to spend money on a major league roster or the appurtenant fire sales, the Marlins are really not popular in Miami.
Even after winning two World Series, people just don't care about the Marlins and that was never more apparent than last year when they opened the Mecca of tackiness. Usually a brand new stadium is a boon to ticket sales, but not for the Marlins. So, team officials got rid of all that dead money tied up in actual baseball players and now look to a new beginning in Year Two.
As you can see, things don't look promising. Luckily for the Marlins top brass, specifically owner Jeffrey Loria and President Dave Samson, they have at least as many haters as they do supporters—there's nothing worse than apathy.
And at least three people wore protest gear - two fans with anti-Loria shirts and a man who wore a Blue Jays cap to show his opposition to the trade.
"I certainly acknowledge the frustration that everybody has," Samson said.
"I just hope that us sort of messing up last year doesn't ruin the enjoyment that we could give people in this park."
He noted how the Marlins lost 93 games last year despite a $111 million roster loaded with All Stars.
"It was a very frustrating year from start to finish. I think that when Josh Johnson threw strike one, that was the highlight of last year, on April 4, and it was downhill from there. And that's disappointing when you build for the first year," he said.
G/O Media may get a commission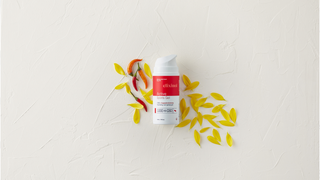 The two fans in anti-Marlins gear, Gary Cooper and Jorge Hidalgo (not that Jorge Hidalgo), actually support the idea of the Marlins, but hate every person running the show in Miami. They want new ownership. As some kind of bizarre damage control to show the team is more than an enormous, grifting machine, Samson is now on the self-deprecation tour. He's got jokes!
Are you asking me if people not liking me bothers me?"
Yes.
"No," he replied.
"I have a hard enough time getting my wife to like me."
"When you are hiding behind bloggers and comments in articles, it's easy to cast dispersions but when you're with someone face to face, I had nothing but pleasant interactions," he said.
No one was mean to you?
"The people who are meanest to me share my last name."
Ah, the old "the people closest to me hate my guts" gambit. Ingratiate yourself to the public with some light-hearted pokes at yourself and then move in for the kill; well played Samson. But do me a favor, would you? Look this man in the eye and try not to feel just a little bit sorry for him. I dare you.

Not exactly a huge turnout at Marlins Park for Winter Warm Up event [Palm Beach Post]