Alex Galchenyuk has struggled this season, scoring just two points with zero assists in 10 games as he's been shuffled up and down the Canadiens' lineups. The left winger was on the top line as recently as last week; he was on the fourth line in last night's 4-0 loss to the Kings. As Galchenyuk goes, so goes the Habs, who are an extremely disappointing 2-7-1 and are sitting in the basement of the East. If you know anything about this team and this city, you know no one is allowed to struggle quietly.
Galchenyuk, a 2012 third-overall pick, signed a three-year, $14.7 million deal this summer to stay in Montreal. The timing of his extension followed by his season-starting slump, paired with the Canadiens' woeful record, has made him the focus of criticism, but this week the 23-year-old has been roped into some entirely new and weird stuff.
Consider:
• On Monday, former Canadiens player and coach Mario Tremblay said in a radio interview that Galchenyuk has twice been to rehab for substance abuse issues. (I have no idea if that's true, but you don't have to look hard for very specific rumors about the substance. Habs GM Marc Bergevin, when asked about Tremblay's claim, said that sort of information is "strictly confidential.")

G/O Media may get a commission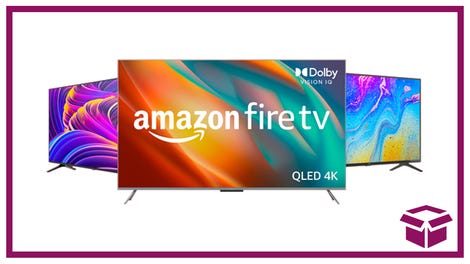 Ooh. stunning.
New Amazon Fire TVs
• In a press conference on Wednesday, Bergevin addressed Galchenyuk's struggles, and seemed supportive. "You see what he's capable of doing," Bergevin said. "Sometimes I see a young player that's looking for answers."
But there were hints that the team is unhappy with his effort.
"I've said it before, sometimes you think you're working, but you might not be working as hard as you can. The only place that success comes before work is in the dictionary. So you have to work and the result will become success."
• On Thursday Dan Milstein dropped this tweet seemingly out of nowhere, accusing Habs coach Claude Julien of being the common thread for the struggles and departures of so many Russian players from Montreal.
The tweet, since deleted, is weird for two reasons. First is that Galchenyuk isn't Russian. He was born in Milwaukee to Belarusian parents and has played for U.S. national teams. The second reason is that Milstein isn't Galchenyuk's agent. That would be Pat Brisson, who advised Milstein to "worry about his own business."
Milstein does have a number of Russian clients, including ones who have played for Julien in Montreal and Boston. And it was a particularly de-Russofied offseason for the Habs, who let Alexei Emelin go to Vegas, traded Mikhail Sergachev to Tampa, and saw Andrei Markov and Alex Radulov leave in free agency.
Milstein, who may reportedly be investigated for tampering for his tweet, stood by his comments in a phone interview with Sportsnet:
"These are my observations," Milstein told Sportsnet. "I represent several Russian players, and I know Alex is not one of them and I'm out of line for commenting because I don't represent him. But I'm just stating the facts.

"I have nothing but respect for Marc Bergevin. But it seems obvious the coach doesn't like Russians."
This is all a mess, and it's maybe not a coincidence that it's happening in the hockey town with the most ethnic baggage. But really, this is happening because the Habs are bad and for that someone's blood must run through the streets. Galchenyuk now. Who next?