The runner in the photo above with very little skin showing is Fatma El Sharnouby, representing Egypt at the World Cross Country Meet, held March 28, 2015, in Guiyang, China. She was Egypt's only entrant in the junior women's race, and was 95th out of 97 finishers. El Sharnouby's IAAF profile lists one previous mark, a 4:55.19 1500 meter track race, posted May of 2014. A decent U.S. high school girl can run 4:55, often much faster, and El Sharnouby was competing here with the best 19-and-unders in the world, so her placement was not surprising. As a Muslim woman from a country that lacks a strong tradition of distance running though, El Sharnouby scored a major victory just by being there.
Running presents a problem for observant Muslim women because, in addition to covering their hair, arms and legs, women are supposed to exercise in a female-only environment, out of view of men.
Dr. Chelsey Thul, professor in the School of Kinesiology at the University of Minnesota, conducted a 2008 study on barriers to East African adolescent girls' activity. Almost all the girls in the study were Muslim.
Girls wanted and needed a girls-only space where they can be free to be active. Parents are more likely to let their daughters be active in a female-only space. They're very concerned about safety, and since not all community members think women should be active, the best possibility of that happening are in a female-only space.
Given those parameters, just training for a distance event—on a treadmill, in a women's-only gym, with hair covering and long pants at the very least—seems difficult. But the race itself, outside in a public place, lined with spectators of both genders? Not going to happen.
There are outliers though, pioneers like El Sharnouby. I was not able to talk with El Sharnouby, but I did find Muna Mohamed, a Somali college student in Minneapolis who played basketball and softball throughout high school and now coaches a Somali girls' basketball team. Mohamed talked about role models for Somali girls, who are almost universally Muslim.
G/O Media may get a commission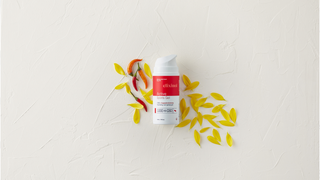 "When Somalis see girls in sports on TV, they see women wearing barely anything. They want to see women covered," Mohamed said. "If they saw a Muslim woman covered on TV playing sports, the story would be different. They would say, I want that for my sister and for my daughter. They would say, she has her faith and her traditions and her values and she can still achieve whatever she's doing. She's not oppressed.
"Farhiya Abdi [a Somali woman who grew up in Sweden and does not cover] plays basketball for the WNBA's Los Angeles Sparks; I wish she would express her culture. If she would still hold onto her religious beliefs [by wearing a hijab], she would be influential to other Somali girls. There's a girl, Bilqis Abdul-Qaadir, who plays Division 1 basketball and covers; I hope she goes further."
For Somali girls and Egyptian girls and Muslim girls everywhere, it's not the fleet-footed Kenyans and Ethiopians who inspire, but rather women like El Sharnouby, who are blazing their trails in a hijab.
photo credit: © Michael Scott https://miscottrunningphoto.shutterfly.com/ 2015