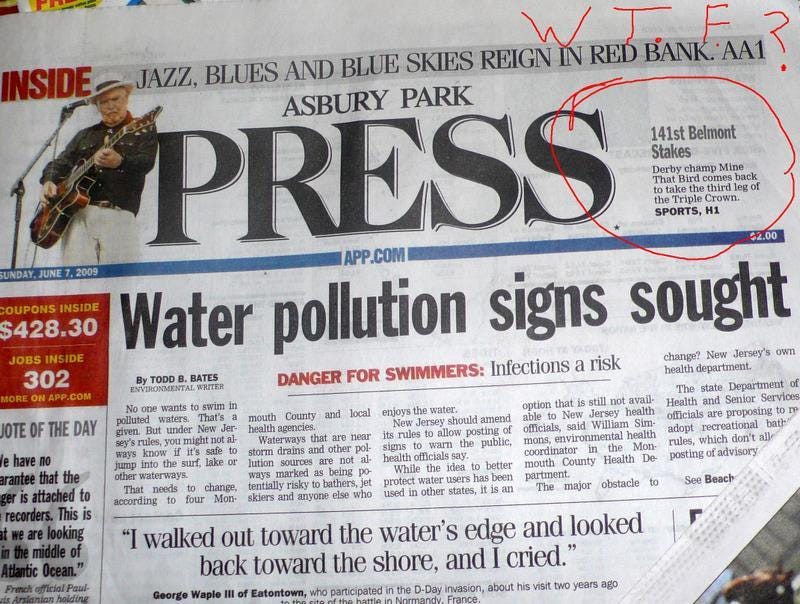 Got an image you'd like to see in here first thing in the morning? Send it to tips@deadspin.com. Subject: Morning crap
This comes courtesy of an "anonymous ex-Asbury Park Press employee":
Perhaps there's a reason the Asbury Park Press is on its 5th sports editor in five years....

Reasons the enclosed botched headline is particularly sad:
1. The paper used to win awards for its horse racing coverage - before budget cuts sent Bill Handleman, the award-winning horse-racing writer and columnist to cover local govt.
2. It was a daytime event, nowhere near a deadline - and still went unnoticed.
3. The page designer spent probably a half hour on that silhouette effect on the left - instead of fact checking the front page jump headline on the right.
That silhouette looks lovely, though. For more pictures of the winner, Summer Bird, and other Belmont memories that don't involve port-a-potty races, The Times has a nice gallery.
*****
Good morning. It's Monday again. Just another story.