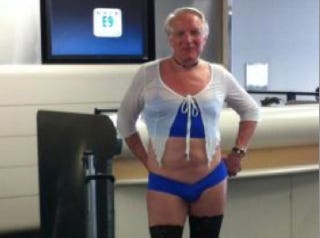 "We don't have a dress code policy. Obviously, if their private parts are exposed, that's not appropriate. ... So if they're not exposing their private parts, they're allowed to fly." — US Airways spokeswoman Valerie Wunder.
Her words came in reference to a story about a "scantily clad man on the June 9 flight from Fort Lauderdale, Fla. to Phoenix," just six days before University of New Mexico football player Deshon Marman was yanked from a SF-to-Albuquerque-bound flight for "displaying his private parts when his pajama pants sagged to mid-thigh level."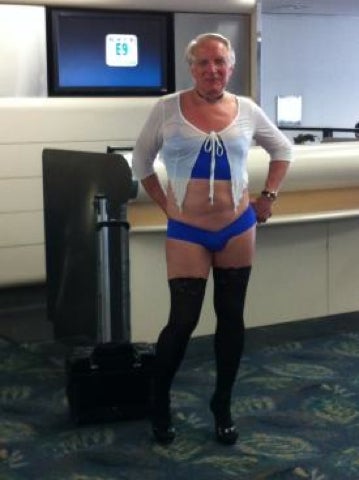 Police arrested Marman, 20, who grew up in San Francisco, after he allegedly refused an US Airways employee's request to pull up his pants to keep his underwear from showing. Marman's later refusal to comply with the pilot's orders to get up from his seat led to his arrest on suspicion of trespassing, battery and resisting arrest, police said. [San Francisco Chronicle] (H/T Joe A.)
Saggy Pants Lead To College Football Player's Arrest In City Where Basically Everything Is Legal [Deadspin]
****
Thank you for your continued support of Deadspin. Bip, bomp, bam, alakazam.