Writes tipster Jessica, "I'm sure this is already on your radar because I saw it on Gawker. Seriously, what is that kid holding? It looks like a penis-y double-headed snake. Gross."
Writes Jennifer G., "Came across this in a major Toronto newspaper. It was promptly removed from their site. Yikes."
G/O Media may get a commission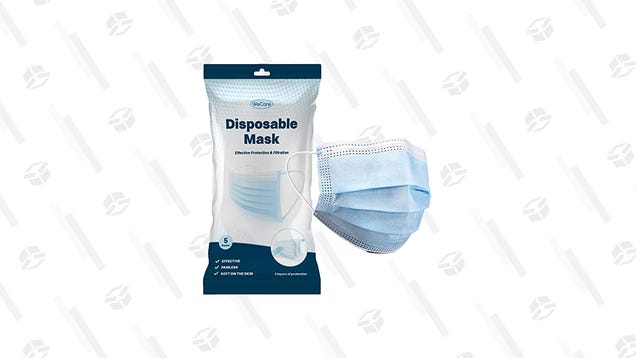 WeCare Disposable Masks With Elastic Earloops- 5 Pack
Salvatore G. was "on a tour of Northern Ireland's North Coast [when] my wife took this photo. It was taken at Dunluce Castle (near Bushmills)."
Aaron M. owns "a video game store where we buy and sell games. Found this jewel in a buy back, it's a DS stylus of Mew from pokemon, but it looks like mew took a couple viagras.
The General calls this "Word bubbles with 2nd graders."
Greg S. noticed Tuesday's Washington Post, "bottom fold of A section. Binoculars + Washington Monument + good photo angle."
Aaron provided this "Unintentional sushi dong roll" shot.
"One of my buddies peeled a tangerine unintentionally into a dong," writes tipster Blake P., who has some strange friends.
Not sure whether this particular weather dong that Dave A. from Ithaca sent in has been posted before, so let's err on the side of repetition if that's the case.
A nameless tipster sent over what "was supposed to be a chicken nugget but it looks like 100% pork."
Tipster Brian H. of Philadelphia was walking along Kelly Drive with his bride and lad when he looked up a hill on the other side of the street toward Laurel Hill Cemetery — final resting place of Adrian Balboa — and saw a dong-like monument of some sort.
Greg S. thought dong when he was — for reasons unknown — checking out the "RRAB-3, nicknamed the Molotov bread basket" wiki page. Remember this day.