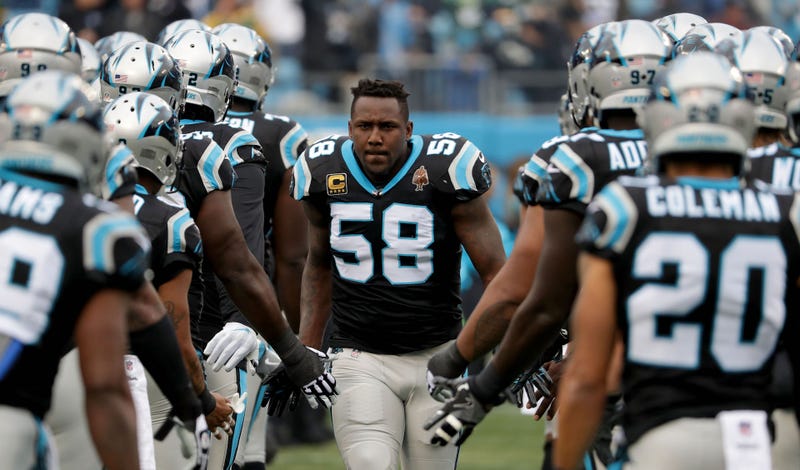 As Panthers linebacker Thomas Davis was blocking for Colin Jones following an interception during the team's win over the Packers on Sunday, he leapt into Davante Adams's helmet. Adams was defenseless and unsuspecting, and he sustained a concussion. Davis was penalized on the play, and today he was suspended for two games by the NFL. Here is the play in question.

Adams walked off the field after that hit, though earlier this year, he had to be rolled off in a gurney after Danny Trevathan walloped him. Suffering two concussions in rapid succession like this is highly dangerous, and Adams unloaded on Thomas today.
Thomas said he would appeal, and he responded to Adams shortly after his flurry of tweets, saying, "I understand your frustration and I do apologize for the hit! In no way was I trying to hurt you. My first instinct was turn and make a block. In all sincerity I do apologize. I truly respect you as a player and I made a mistake!"
Update (12/19, 7:26 p.m. ET): Davis's suspension has been trimmed to one game.