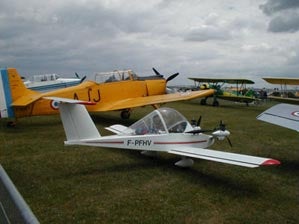 If they suspended the kid who spelled out "We Suck" in the opposing team's cheering section, we can't imagine what they'll do to a North Carolina student who almost crashed a plane into his home football stadium on a dare.
Seriously, we love a good gag, but dude ... probably not the best idea.
A 17-year-old Hopewell High student was apparently acting on a dare when he did a fly-over prank at a Hopewell High football game Friday night, at one point dipping below the stadium lights. Charlotte-Mecklenburg Schools officials said Sunday that the teen pilot and two teen passengers flew the length of the field three times around 8 p.m. The plane reportedly came within feet of a flag pole.

On the final pass, a pair of tennis shoes and a football dropped from the single-engine Cessna 172 into the end zone, officials said.
We can't believe they give 17-year-olds pilot licenses in the first place, frankly. We can't believe they let 'em drive, let alone fly planes. But now we're just being cranky: We'd give good money to hear the call from whatever high school student was broadcasting the game on local radio. We expect many voice cracks.
School Pranks? Good Idea. Unauthorized Flyover At Football Game? Bad Idea. [Lion In Oil]