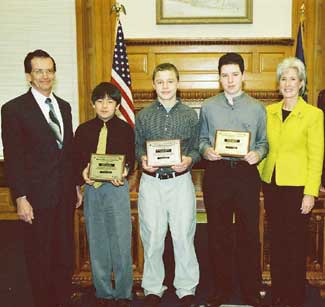 Since not every recruit can be OJ Mayo and just show up at your doorstep, USC coach Tim Floyd has had to get creative over the last two years. So, for the second season in a row, he has offered a full scholarship to an eighth grader.
And it's not some seven-foot-two behemoth manchild either; it's Ryan Boatwright, a 5-foot-10, 145-pound point guard. (Because you can totally tell how he'll run an offense five years from now.) He's from Illinois, and so far, he hasn't even decided where he's going to high school.
We won't take part in the ritualistic hang-wringing involved when something like this happens; recruiting's a tough game, and you gotta do something. But we're now officially a year or two away from the famous Mr. Show sketch.
We Get Older But They Stay The Same Age [The Sports Oasis]