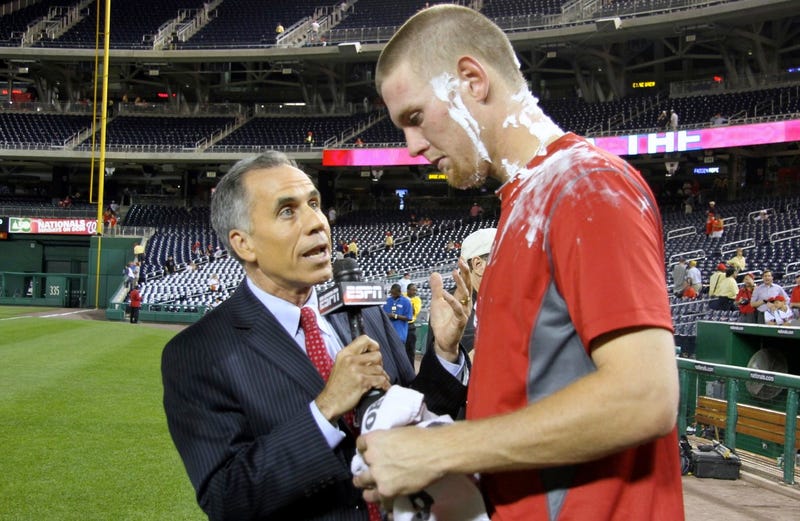 Tim Kurkjian, Baseball Tonight's creaky-voiced elder statesman, started a Twitter a couple weeks ago. He might not be getting the hang of it.
Here are four of his 13 tweets:
S strasburg has 6-pac abs. And he is so much more comfortable this spring

Bryce harper weighs 220 with size 15 shoe. He is going to get bigger

Mike stanton is 6-6 250 with 34 waist. He is enormous and athletic

Interviewed hanley ramirez. He has biggest shoulders and biceps ever for a ss
So, Kurkjian is the D.H. Lawrence of Twitter. Nothing gay about that. Not that there's anything wrong with it.
(And no, we can't be certain this is Kurkjian's account. But reputable, discerning ESPN folks such as Buster Olney, Adam Rubin, Tony Reali, and others follow him. So we're pretty sure.)
@Kurkjian_ESPN [Twitter, H/T readers Kiel and Tony]