According to the Miami Herald, Tino Martinez has resigned as hitting coach after a player notified the team Martinez was physically abusive. The specific incident occurred several months ago and Martinez reportedly "erupted in anger unjustly and grabbed him by his neck and neck chain." The agent for recently-demoted rookie second baseman Derek Dietrich apparently alerted the team to the incident.
Martinez, according to an anonymous Marlins player, was a student of the motivation-by-fear school.
One Marlins player, who spoke only on the condition of anonymity, said Martinez has been verbally abusive to players on a number of occasions since the start of spring training in February. A few players have complained to Redmond about Martinez's behavior.

"It's all shocked everybody," the player said. "He uses intimidation. It's been a problem since day one."

According to sources who have witnessed Martinez's profanity-laced eruptions, other players who have been attacked verbally by Martinez include outfielder Justin Ruggiano, infielder Chris Valaika and minor-league infielder Matt Downs. Another source said the list of players is much larger than that.
The Marlins have scored the fewest runs in baseball and labored through a 37-inning scoreless stretch. According to the player, part of the reason for the offensive futility was a rift between the players and Martinez.
Photo credit: Getty
Miami Marlins hitting coach resigns over abusive behavior [Miami Herald]
G/O Media may get a commission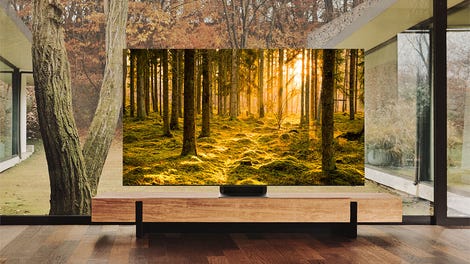 Up to 40% off
Samsung Smart TVs