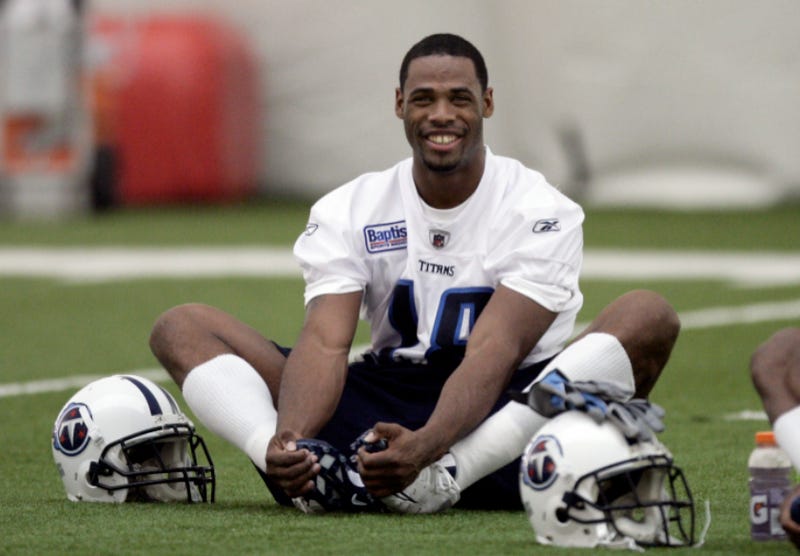 To hear Bails Bails Bails and Boss Bail Bonds tell it, Tennessee Titans WR Kenny Britt swore he'd cover the $12,500 necessary to cut his Jersey City boy Albert Robinson free of The Man's clutches, but when time come to pay, Britt didn't step up.
He'll be in court tomorrow to face the theft-by-deception accusations.
Sure, Britt signed a $12 million contract the previous year, but to be fair, his base salary in '10 was $395K, so Albert probably understands.
James Lisa, the Jersey City attorney representing Bails Bails Bails, said that Britt told them he didn't have the money with him but convinced them that he was good for it when they posted the $12,500 bail in January 2010.

Months later, the bail bond companies said, Britt told them he never said he would pay for Robinson's bail.
Unless he has two rap-sheet-laden friends named Albert Robinson, that's the same guy about whom Britt's attorney said last year "the Bayonne native never posted bail for a childhood friend who is now accused of murder."

NFL star Kenny Britt accused in criminal complaint of not paying buddy's bail money [Jersey Journal]
Kenny Britt's attorney: He did not post bail for accused killer [Jersey Journal]