An occasional series in which we document — and evaluate — the sports media's pained efforts to call the sexually undeclared figure skater gay without quite calling him gay.
Euphemist: Vancouver Sun
Choice descriptions: "eccentric ... that small and sparkly subculture ... sequins and chiffon and tied with a pink corset ... his Shetland-Arabian pony, My Blue Shadow ... flamboyant, outspoken ... an aspiring fashion designer ... listens to Lady Gaga and Edith Piaf"
Euphemist: Stephanie Myles, Montreal Gazette
Choice descriptions: "scented candles, decorative pillows and an Audrey Hepburn poster"
Euphemist:Rachel Bachman, The Oregonian
Choice descriptions: "ranks first in flamboyant, fur-trimmed costumes ... the man with whom you'd want to sip a peach daiquiri"
Euphemist: Lori Ewing, Canadian Press
Choice descriptions: "flamboyant black translucent corset-like suit adorned with pink lacing ... black, heart-shaped pillow with his name embroidered in pink"
G/O Media may get a commission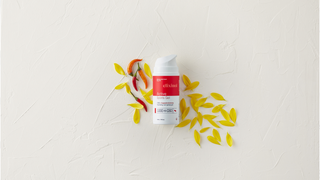 Euphemist: Jeff Wise, Psychology Today
Choice descriptions: "flamboyant performer ... dazzled"
Euphemist: Tom Shales, Washington Post
Choice description: "his flamboyant (even for ice skating) outfits"
Euphemist: Howard Berkes, NPR
Choice description: "flamboyantly dressed"
Euphemist: Bob Condotta, The Seattle Times
Choice description: "flamboyant personality"
Euphemist: E.M. Swift, SI.com
Choice description: "making flamboyant statements"
Euphemist: Neil Midgley, The Daily Telegraph
Choice description: "the –- how shall I put this –- expressive and flamboyant American skater"
Euphemist: Agence France-Presse
Choice descriptions: "Costumes extravagants et comportement flamboyant"
Euphemist: Radio Télévision Belge Francophone
Choice description: "Le flamboyant Américain"
Euphemist: Brian Costello, New York Post
Choice descriptions: "Flamboyant American ... with his flamboyant ways"
Euphemist: Ken MacQueen, Macleans
Choice descriptions: "flamboyant [headline] ... flamboyantly flamboyant"
Flamboyometer: Rating the euphemisms (on a scale of 1 to 5 high-stepping Liberaces)