Every morning, the fine folks at Sports Radio Interviews sift through the a.m. drive-time chatter to bring you the best interviews with coaches, players, and personalities across the sports landscape. Today: Coach stays positive on the Sanchize.
Rex Ryan joined ESPN New York with Stephen A. Smith on The Michael Kay Show to discuss losing to the New York Giants in last Saturday's crucial Week 16 matchup, the New York Giants being better than the New York Jets this season, how New Yorkers should view him if the Jets don't make the playoffs, and Mike Florio's ProFootballTalk story on the the Jets losing faith in Mark Sanchez.
What on earth happened in the loss to the New York Giants?
"Gosh. Well I mean obviously the Giants deserved the game. They played better. I guess that is a simple way of answering the question, but when you look at it I think would we have signed up for that team to go eight, three-and-outs? The Giants go eight, three-and-outs on the game, complete 9-of-27 passes, you'd think you'd feel really good about your chances, but there's a flip side to it. They made some big plays. Four or five big plays against our defense. We had two, 15-yard penalties, so the 99-yard [touchdown by Victor Cruz] was in double coverage, but the kid made the play and went 99. It was just a great effort on Cruz's part and the way their defense played. Their defense…I know people had talked about 28th rated – well they didn't play like it last night or Saturday. That's for sure. They did a great job really controlling the game. I think with their pass rush they had six tipped balls. They played really well and obviously we didn't play well enough."
Did the better team win Saturday?
"I think so. I don't think there's any doubt. They are the better team that day for sure."
How should New Yorkers look at Rex Ryan moving forward in the event that the Jets don't make the playoffs this season?
"Well one thing about it they know that I am not willing to concede the fact that we are not going to make the playoffs. I'm an optimist. There is no question about it. I think the biggest thing of all of those is our game against Miami. That's probably the biggest challenge, so obviously it starts there. One thing about me is I'll stay consistent. I believe in the players we have. I believe in our coaching staff and I believe in this organization from top-to-bottom, so if we don't make it I don't even like to think about it, but if that's the case we will certainly accept it. We'll move on and try to build that and get right back in it. One thing: It's…we have gone to two AFC Championships games two years in a row in back-to-back years. I think that's pretty good. I think people would understand that there is very few coaches out there as competitive as I am and have the passion out there for this organization and for this football team. That's one thing they can lay their hat on."
G/O Media may get a commission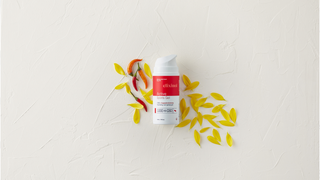 Mike Florio for NBC Sports reported today that the Jets are losing faith in Mark Sanchez and they may be looking in another direction at the end of the season. Your response to that is what sir?
"Well I mean you say I am going to deny it anyway? I am absolutely going to deny that because quite honestly it is not true. I've said repeatedly this is my guy and there is no question as long as I am here as a head coach…this is why we drafted him. He's got that great ability and it's unfortunate. He's got – he's tied an NFL record for most road victories in the playoffs. He's only played two years. This is his third season, so hopefully there's many more playoff victories and all that stuff. I like to judge guys on wins. I think the guy does a tremendous job. Are we perfect? Absolutely not. He's not either, but I know he competes and he prepares and I think he has that ability and I think he has the ability to be special."
You're not going to tell me you love Mark Sanchez so much that if Peyton Manning were to become available you wouldn't even consider to try to get him to New York? Are you going to tell me that sir?
"Well I am going to say this then: I am going to tell you that there is no way that we are looking to replace Mark Sanchez. There's no doubt."
Even if I bring up the name Peyton Manning, coach?
"I am saying this: Look if they were both out there and you were starting a draft okay I would take…yeah would you take Peyton Manning? Yeah I would take Peyton Manning over anybody. I'm not saying that. Of course I'm not telling that lie. Of course I would take him, but right now when you are looking at our football team and franchise that obviously we feel great about our quarterback situation. He's young. Is he going to get better? He absolutely is. Is he perfect? Not by any stretch of the imagination right now and neither of any of us are, but we think he has the ability to be special and that's why to me you are going to put Peyton Manning – obviously I have said from day one he was the best quarterback in the National Football League. I even put him over Tom Brady. Of course I recognize Peyton Manning is an unbelievable quarterback, but do I even think it's a consideration for us? No I don't."
This post, written by Steven Cuce, appears courtesy of Sports Radio Interviews. For the complete highlights of the interview, as well as audio, click here.
More from Sports Radio Interviews
• Tim Tebow's not nervous for the biggest game of his career.
• Pete Carroll will try again next year.
• Eli Manning's not worried about Tom Coughlin's job.