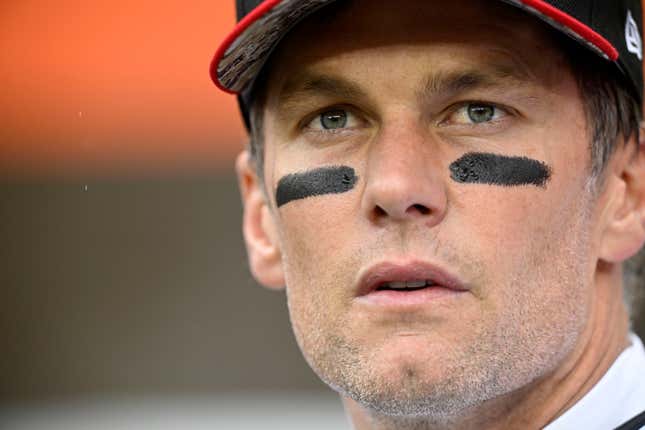 "NFL fans can't get enough of Tom Brady!" said no one outside of Beantown that doesn't have that Boston drawl like Marky Mark or the guy from Blue Bloods. Instead of laying more seed in New England, Brady is reportedly going into a new venture with the Las Vegas Raiders, as he's in talks to become a limited partner of the franchise according to an ESPN report. Talks about Brady coming aboard have reportedly been going on for weeks and soon could be reaching finality.
5 Richest active NFL players | Money Mondays
Brady already has a stake in the Las Vegas Aces
The deal Brady would strike wouldn't have any operational control for any authority in business or football matters, per the report. Brady and Raiders owner Mark Davis are already business partners, as Brady purchased a minority portion of the WNBA's Las Vegas Aces in March, another professional team that Davis has a majority stake in. NFL rules state at least 24 team owners would have to approve Brady's involvement with the Raiders, but let's be real, who is saying no to the NFL's golden boy? So, welcome to Sin City Tommy Boy. Brady's 10-year, $375-million broadcasting contract with FOX is believed to be unaffected by a possible ownership stake, per the report. This also isn't the first time Brady's interest in owning a minority stake in an NFL team has become public, as it was part of Dolphins' owner Stephen Ross' tampering case with the league.
Brady previously rumored to join the Raiders
Brady's flirtation with the Raiders goes back a few years too. Before he signed with Tampa during the 2019-20 offseason, Las Vegas was truly one of four realistic landing spots. And on HBO's The Shop, Brady described nearly signing with one team before the Buccaneers, only for that franchise to get cold feet and stick with their current starter. That led Brady to utter the line: "You're sticking with that motherfucker?" And while the MF-er's identity hasn't been publicly revealed, and Tommy Boy ain't telling, there's only one choice: Derek Carr and the Raiders. And now, with Brady's former backup Jimmy Garoppolo under center, he can finally align with those motherfuckers.