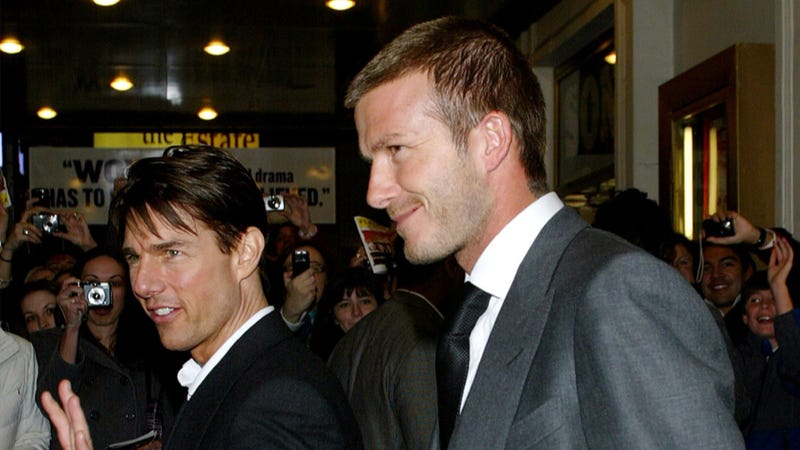 Reports The Mirror:
It sounds like a Mission Impossible, but Tom Cruise wants to make a film star out of David Beckham.

Tom, 49, says he is desperately searching for the right script, telling me: "I'd love to do action movies with Beckham. He would be great, he could kick ass."
Presumably, in their films, the pair would beat up journalists who accuse them of being gay.
Mission Impossible's Tom Cruise wants to make David Beckham into a film star [Daily Mirror]