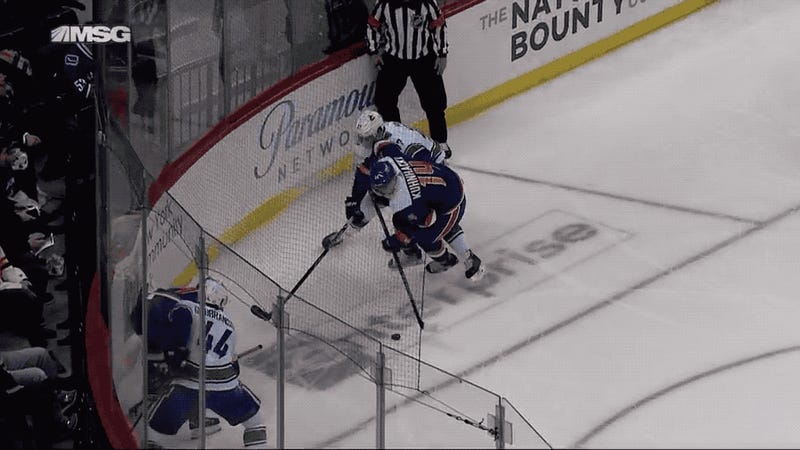 The New York Islanders have an early lead against the Canucks thanks to some backfiring defensive plays by their opponents, the first of which came on a backhanded goal from winger Tom Kuhnhackl.
Kuhnhackl mostly stays in the background of the teams he's on, but this impressive backhand shot he makes while falling onto his backside will surely win him stronger backing from Islanders fans, and there won't be any backlash against him earning more ice time. With the Islanders coming into tonight hoping to reverse the three-game losing backslide the team's been experiencing since a strong start to the season, it's good to see their players showing a little backbone, and they should be back to winning games in no time.
I don't want to backstab any of the Canucks players, but Jacob Markstrom better start making simple saves like that, or he'll end up the new backup goalie.