Oh, lookie. Here's Tom Verducci, once again on the cover of Sports Illustrated, once again turning real live baseball players into toy soldiers whom he can draft into his own personal war on steroids.
The latest conscript is Joe Mauer, and here is what Verducci has to say:
Since baseball instituted steroid testing with penalties in 2004, the sport has largely lacked a major national narrative to pull the game forward the way that the consecutive-games record of Cal Ripken and the (since devalued) 1998 home run race between Mark McGwire and Sammy Sosa did in the wake of the '94 strike. ...

Here is where Mauer comes in. With home runs having gone the way of junk bonds, derivatives and no-document mortgages, the most iconic, captivating pursuits are of hitting streaks and a .400 batting average, in part because of their daily drama and the stirring of the ghosts that come with them.
This is now almost a tic with Verducci, who seems to watch baseball these days and see nothing but a dancing procession of sandwich men for his cause. Players like:
Troy Tulowitzki and most of the 2005 draft class (March 25, 2008):
Listen up, people. What's next for baseball, which is still trying to distance itself from the Steroid Era, was articulated last Oct. 11 in the middle of the diamond of Chase Field in Phoenix. There was Colorado Rockies rookie shortstop Troy Tulowitzki, a day after turning 23, giving an earful to Arizona Diamondbacks rookie rightfielder Justin Upton, two months removed from his 20th birthday. ... Game on. Era on.
G/O Media may get a commission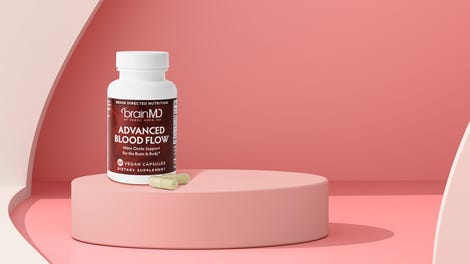 Albert Pujols and Miguel Cabrera (Aug. 22, 2005):
The seismic shift is obvious now as baseball moves into a new era and distances itself, however awkwardly, from a period that literally defies belief. ... The game belongs to a new generation. Above all, it belongs to Cabrera and Pujols, two righthanded batters who hit for power and high average. They are the most dominant among SI's picks for the best 25-and-under player at each position, the players who will define the new era.
Hank Aaron (July 17, 2007):
Even when Barry Bonds holds the record, Hank Aaron can still be the people's home run king—and 755 can still be the number in which we believe.
Small ballers (May 30, 2005):
If power helped dumb down the game—think how little baserunning and defense matter in slo-pitch softball—then a decline in power means small ballers such as Craig Counsell of the Arizona Diamondbacks, David Eckstein of the Cardinals, Juan Pierre of the Marlins, Scott Podsednik of the White Sox and Ichiro Suzuki of the Seattle Mariners are more valuable.
The Japanese national baseball team (April 03, 2006):
The product on the field, fueled by the expanding pool of international players and the drifting away from the dumbed-down powerball of the Steroid Era, has never been better. The wildly successful World Baseball Classic celebrated both trends, what with the champion team from Japan, populated with bodies more likely found in a library than in a bodybuilding gym, transforming pitching, defense and bat control into artistry.
Alex Rodriguez (Nov. 26, 2007):
Let the anticipation (and the home run countdown) officially begin. As The United States of America v. Barry Lamar Bonds became a reality, so too did baseball officials' hopes for a new face of the game. In A-Rod they trust.
That last one didn't work out so well for him, but no matter — there's always another guy out there, another stock character for the neverending morality play in Verducci's head, another ballplayer to submit to this dehumanizing ritual of being wrenched into a symbol of unimpeachable, chemically pure virtue. Today, it's Joe Mauer. This isn't a "major national narrative." This is Tom Verducci collecting Hummel figurines for his mantle.
Joe Mauer Will Serenely, Politely Crush You [Sports Illustrated]