A Tony Romo-organized fantasy football convention scheduled for next month in Las Vegas was canceled after the NFL warned participating players that they'd be in violation of league rules. It sounded like a weak explanation at the time, and now Romo says the NFL was just mad it didn't stand to make any money.
The convention was set to be held at the Sands Expo and Convention Center, and the NFL claimed in a letter to the NFLPA that Sands' casino holdings made that akin to supporting gambling.
"Players and NFL personnel may not participate in promotional activities or other appearances at or in connection with events that are held at or sponsored by casinos," an NFL spokesman said in an email statement to FOX Sports.
Silly, right? Especially given that the Lions and MGM Grand announced a partnership just two weeks ago, and the Saints will once again hold their training camp at a casino resort.
But in those instances, NFL teams are getting paid. The fantasy football convention would only have financially benefited the more than 100 players who were scheduled to appear. Romo says that's the only difference.
"They talk about how no players or NFL personnel are to be associated [with casinos], well, I'm like, that doesn't really make sense," Romo said on ESPN Radio with Colin Cowherd. "There's just far too many cases and it does make it sound sometimes that it's an issue about money, which is disappointing because we were just trying to get the fans to hang out with players."
G/O Media may get a commission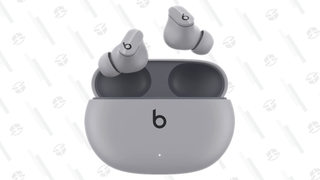 Romo is mad the NFL waited this long to put its foot down, since it's now too late to book a change of venue. He also wishes the league had contacted him or the convention directly, rather than go through the NFLPA—or to the players' parents—and says it reeks of bitterness.
"It's like when you're in high school and you don't get invited to the party, it makes you feel bad," Romo said. "If they really wanted to just be a part of it, all they had to do was call and ask. It would have been a lot easier than going about the process the way they did."