The Angels released Scott Kazmir on Wednesday, and we had seen it coming for years. Hitters clobbered Kazmir in 2009, 2010, and, in his one 2011 start. He lost his control and velocity simultaneously, and stopped striking hitters out.
Kazmir, who was, for some time, the sizzling ace of horrible Devil Rays teams, is probably best remembered as Tampa Bay's booty in one of the decade's most lopsided trades, "Kazmir for Zambrano." Kazmir's your Jeff Bagwell, your John Smoltz, your Bobby Abreu. The thinking went that the trade represented a new low for the Mets' frequently inept management. And it did, but only because they gamed themselves. They believed they had identified an overvalued asset in Kazmir and an undervalued asset in Zambrano, and they were, generally speaking, correct—Moneyball thinking, just absent common sense. Zambrano was an OK pitcher who too many thought was bad. Kazmir was a good pitcher who too many thought was great. But swapping them kept the Mets from reaping any rewards.
The Mets worried that Kazmir would get hurt: He did, early and often. They worried he wouldn't go deep into games: He went more than seven innings only eight times in 179 starts. They worried that his career would end quickly: He was just released at 27. They worried he'd walk too many: He did, 4.2 per nine. They worried that Kazmir's taste for drugs and nightlife would hurt him if he played in New York: Similar worries may have jettisoned him from Tampa. Kazmir wasn't the Koufax or Carlton folks accused the Mets of trading. (Baseball Prospectus ruled him baseball's third-best pitching prospect before 2004, ahead of Cole Hamels, Adam Wainwright, and Felix Hernandez, and called the trade an "awful decision," a "terrible mistake." Other voices were louder and coarser.) He was a high-strikeout, if high-walk and injury-prone, lefthanded starter, with B-Ref comparables like Dontrelle Willis, Wandy Rodriguez, and Bill Travers.
The Mets knew that Zambrano was actually better than he looked, and that he had a high ceiling. He struck out hitters at a nice clip—seven per nine—and simply walked and hit too many. He was young enough (28), with good stuff. A worthwhile gamble.
But Victor Zambrano was a strange pitcher. He converted to the mound from the infield, and you saw that when he pitched. He had no big delivery, no mechanics to speak of. He pitched like a shortstop with a small leg kick. He didn't really throw a breaking ball, either. He had a fastball with movement, a terrifying changeup with more movement, and some sort of slider with a little movement. (I had to pop MVP Baseball 2005 into my GameCube to confirm my memory.) He perpetually grimaced on the mound, with a face that made him look more like an extra in a mob movie than a major leaguer. But, lord, that changeup, the lateral movement it had. (Think of the changeups on the 2005 Mets: Zambrano's, Pedro's, Tom Glavine's, Aaron Heilman's, Jae Seo's, even Shingo Takatsu's—all fluttery in their own ways, all lethal. Someone needs to re-hire Rick Peterson.)
G/O Media may get a commission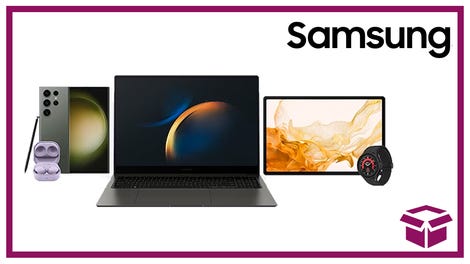 24 hour deals
Discover Samsung - Daily Deal
Regrettably, Zambrano just didn't pitch very well as a Met. He got hurt. You can blame the Mets doctors and the snake-oil salesmen in Tampa. When the Mets swung the trade for him, in July 2004, his elbow was already torn to shreds, although he pitched well before his season ended: 14 innings, 14 strikeouts, and only six walks. The next year, Zambrano wasn't the same: his walks and strikeouts fell. He had moments—I remember being at Shea on an August Sunday night, when Victor (eight innings, one run) outpitched Carlos (three innings, four runs) to win the Zambrano title—but his ceiling had fallen. When, in May 2006, he sprinted, un-summoned, off the mound in the middle of an inning, straight into the clubhouse, clutching his elbow, there went the era. Silver lining: three of his four outs that day came via strikeout. His ball always moved.
We—the media and Mets fan-types—bashed Kazmir-for-Zambrano for the wrong reasons, we've discovered of late. It wasn't that the front office (which was fired, and replaced by a team that has since been fired and replaced) was stupid. Rather, they were too smart for their own good, perceptive but with giant blinders on.
Another less mocked trade involving the same player might have been even worse. Five years after the Mets traded Kazmir, the Angels paid Sean Rodriguez (a useful young infielder) and nearly $25 million in salary to get .2 WAR (B-Ref) out of Kazmir. This, unlike the Mets' trade, was classic big-market GM foolishness, trading an unknown youngster for an overpaid type clearly in decline.
For Scott Kazmir, and $5 million in salary, the Mets got .1 WAR out of Victor Zambrano. Yes, the Mets' deal was worse, but not by much. Hell, it might not have been the worst Mets deal of that deadline—the Mets traded the competent Ty Wigginton, along with a fellow named Jose Bautista, to Pittsburgh for three months of Kris Benson the day before.
When they dealt him, the Mets knew Kazmir well, and had every reason to believe they knew Zambrano well. They had "overvalued" and "undervalued" exactly right, except for that everything becomes relative if you offer a player to one team only. The negotiations themselves, not the thinking behind them, doomed the trade. How very like the Mets to be stupid even when they're being smart.