Sports fans love their HDTVs, right? As in, they kind of want to marry it. Well what if you could, say, see your fantasy football standings live-updating right on your TV screen as you watch the game? You can, with Logitech Revue.
1) The Whole World (Wide Web, That Is) in Your Hands
You're watching SportsCenter and you want to get Deadspin's take on LeBron's latest mishegas but your laptop's nowhere in sight. No matter. The Logitech Revue with Google TV gets you seamless web and TV integration, so you don't have to change input or even stop watching your shows to surf the web. Visit your favorite sites right from the comfort and safety of your recliner without having to take your eyes off of LeBron. The only thing that you'll need to achieve total apathy would be this contraption.

2) Because It's Not Just a Game: It's An Experience
Sporting events are memory-makers. And now, even if you find yourself all by your lonesome at home, you won't have to experience the divisional playoffs alone. With the optional Logitech TV Cam and Logitech Vid HD, you can video chat with your friends on their couches all by themselves as you watch the game together. Awwwww.
3) Find Anything. ANYTHING
You're a baseball junkie. When you're not tinkering with your fantasy team lineup, you're surfing the channels looking for something—anything!—to watch. You switch from one game to the next, hardly bothering to notice who's playing. But where to get your fix when all the usual sources have dried up? with the Logitech Revue, this tortured pas de deux is about to end. Search digital media—TV, web, etc.—in pursuit of your all-consuming passion. Because it's powered by Google TV, Logitech Revue is able to dredge up even the hardest-to-find content out there. So if there's a Little League game being broadcast from Palau, you'll find it.

G/O Media may get a commission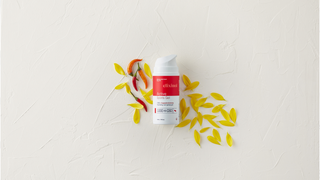 4) Search, Stream, Tweet, LOL, Repeat
Are you a rabid tweeter come game night? Well, if you want to be truly part of the conversation, then it's all about instant coverage. With Logitech Revue you get seamless web and TV integration, so with a few clicks of your Logitech Keyboard Controller you can update your blog right from your sofa—while not missing a moment of the game.
5) We're the Demo, Yo
To the excitement of you basketball fans, one of the first apps available for Google TV is the seriously awesome NBA Game Time. Use it to follow NBA games in progress, check standings and stats, or even watch HD video highlights.
Watch the video below to see a true Logitech Revue (and Kevin Bacon) fan in action. Then click here to get your very own Logitech Revue.