I know not where in Hollywood, Cal. this huge brawl featuring "guys hitting girls, girls hitting guys, girl on girl, guy on guy - it was absolute chaos" went down. But what I do know is this: In light of all the carrying-on about finding the Flyers fans who dropped the Jersey War Hero Wearing A Rangers Jersey, vapid club rats ougtha take a good hard look at the 0:07 mark of this video and narc the prick who dropped a chick on the sidewalk, leaving her rattled and pantiesposed.
Either that, or get the blue-dressed barrel chick at 1:05 some brass knuckles and a megaphone for street vengeance. That's the type of dude who needs to get dropped physically and legally, is he not?
As YouTube commenter "loveusorleaveus" noted, "What's up with the fucking pussy hitting women? And, noone being able to knock his ass out?" Real talk. (Update: A tipster just emailed with word that this occurred outside Social Hollywood, "which is right across the street from ye old Cat and the Fiddle.")
Other Tuesday Night Fights:
• 13 "Urban Citizens" in custody after brawl in Dellwood over driveway use.
• Presenting, "2 Fat Girls Fight! TITTIES POP OUT! Girl Fights Boy & Huge Brawl Breaks Out."
• The one from New Year's Eve in Seattle where a dude starts swinging his belt..
• Your run-of-the-mill "Who Got Next? Brawl."
• DETROIT GIRL FIGHT ON THE WESTSIDE DIS SHIT CRZY!!!
G/O Media may get a commission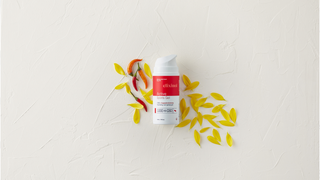 Your Brawling Ladies On A NYC Subway Intermission:
• "Taking Jesus Christ's initiative to cast unwanted people out of temple too literally, a bunch of clergymen have clashed with each other inside the Bethlehem's Church of the Nativity."
• "Angry Israeli MP throws cup of water At Colleague."
• knockout in the casino!
• "jamaican girl gets her wig knocked off for kicking a gyanese man."
• Well, this answers what a "fight gang" is.
And, Your Montreal "Chinese Vs. Blacks" Restaurant Brawl Finale: