Spurs, Spurs, Spurs. It's always something with you guys, isn't it?
The latest controversy in an increasingly ridiculous campaign is acting manager Tim Sherwood's flaying of the players after last week's 4-0 thrashing at the hands of Chelsea. Right after the game he said the team's performance was a "capitulation" due to a "lack of character" during a two and a half minute blast replete with wry, pained smiles and a Manager Pout that is quickly rising the ranks among the best of them. (At least something at Tottenham is trending upwards.)
But he wasn't finished there. Today he's again having at the players, claiming that anyone not performing up to expectations for the rest of the season can expect to be shipped out in the summer. From the Telegraph:
A lot of players are playing for their future. I've spoken with Daniel and I'm planning for next season, who I want to keep, who I want to bring in.

I want players who want to play for the club and they've got between now and the end of season to show that. I don't think at any football club, any player should be doing the club a favour by playing for them...

The boys here have the opportunity to prove they want to stay. If they don't, we'll find replacements. The players are men. I'm a manager, not a baby-sitter.
He's probably most directly addressing the likes of Hugo Lloris and Jan Vertonghen, who are by far the two best players currently in the side and have made rumblings that they'll seek a White Hart Lane exit should the club fail to qualify for the Champions League, which looks pretty likely.
(Despite sitting just one spot short of the CL places, realistically Spurs would have to catch Liverpool or Arsenal, who are six points clear of them with a game in hand, as well as finish above Everton, five points behind with two games in hand.)
G/O Media may get a commission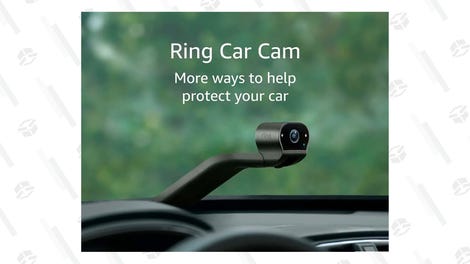 It's also a warning shot, however absurd, over the heads of the rest of the club's players, many of them new guys brought in with the Gareth Bale money and meant into infuse a depth of talent that would ensure credible top-four challenges this season and beyond.
Whoever they're directed at, though, these threats are fairly idle. There is practically no chance Sherwood is in the Tottenham dugout come next season, unless he stays on as an assistant to one of the numerous big name managers Tottenham are sure to chase. Tottenham are shooting for the stars and would have to get denied by a number of higher profile options before selling their fans on another year with a first-time manager.
It's not even like Sherwood has particularly impressed. Like many an interim coach, he has gotten praise among some segment of the Spurs faithful for, in their minds, finally calling out the underachieving millionaires they watch struggle every weekend.
But Sherwood hasn't really helped. Seemingly operating with a mandate to attack at all costs after AVB's fairly conservative displays, Sherwood has played a number of lineups that even on paper looked like seven goal bonanzas. He's at times used a 4-4-2 with two flat-out wingers and Christian Eriksen playing centrally, which yes, is as mind-boggling as it sounds. But then against Chelsea he played fullback Kyle Walker on the wing of a 4-2-3-1, with winger Aaron Lennon in an unfamiliar number 10 role to unsuccessfully deal with Chelsea's strength in attack. His tactical wantonness and platitudinousness couldn't overcome the reemergence of an actually trying Emmanuel Adebayor and a few early positive results, so here we are today.
The culmination was the blowout to Chelsea. Sherwood likely feels a little impotent with a squad of players that know they don't have much to play for in the league and don't have to worry much about what their likely-soon-to-be-former manager thinks of them. Plus, with the North London Derby this weekend, now's a good time to try to rile up his players and fans, hopefully spurring them to a good result that might improve his odds to stick around next year.
The illusion of power Sherwood is trying to assert comes from the 18-month contract the club gave him earlier in the year, which looks like an attempt to prevent this exact situation from happening. Giving him a contract through the end of next season was probably seen as a win-win for Spurs' board: the players would have to fear pissing off the manager at least a little bit, lest he send them out after this season, and in the likely chance they find someone better in the summer, it won't cost too much to buy Sherwood out.
It looks like the players were smarter than that, though. The team probably does have an enthusiasm problem, and will almost undoubtedly resell at least a couple of the guys they bought last summer, but not until the new manager has his say. And in a historically deep Premier League, Tottenham without Lloris, Vertonghen, Lamela, Paulinho, and Eriksen won't be too attractive of a project for whichever big name the bosses come up with.
As always, the players have the power, the manager's mind games haven't worked, and Tottenham is a mess. Everything as it should be.
Photo via Getty