Because no one reads the newspaper, and SportsCenter's anchors are too perky for this early in the morning, Deadspin combs the best of the broadsheets and internets to bring you everything you need to know to start your day.
• Tracy Morgan made an appearance on TNT's pregame show at the Garden last night (as a handful of tipsters were kind enough to share). Of course, TNT later apologized.
• A coroner in Louisiana confirmed that a body pulled from the Mississippi River was that of Baltimore Raven Ed Reed's brother Brian, who'd jumped into the river during a Jan. 7 police chase.
"He had some mental stuff going on before, [but] there was truly no sign of this happening," Reed said. "We know that there's bigger things in life, principalities, that we have to deal with spiritually. Maybe he was dealing with something and having more pain than we ever [knew] that made him make that decision." [Baltimore Sun]
• O.J. Mayo of the Memphis Grizzlies has been suspended for 10 games after a positive drug test. His (alleged) drug of choice? Dehydroepiandrosterone (DHEA), a steroid hormone that acts like testosterone. [Commercial Appeal]
• Indiana beat Illinois last night [Indy Star]. Then, a scream orgy broke out.


(H/T Brett C.)
• At least one doctor in Iowa thinks she knows why 13 Hawkeye players ended up hospitalized this week: Rhabdomyolysis. Says Dr. Jessica Ellis, "I think in the case with the Iowa Hawkeyes was they started winter workouts, they changed something. There were too many squats at too much weight for too long period of time. Maybe the players weren't hydrating well maybe they were in a hotter environment." [WHBF]
G/O Media may get a commission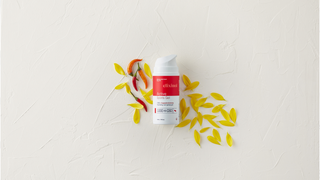 • While two-fifths of the starting Eastern Conference All-Star Team wears Miami jerseys [NBA.com], fellow starter Amar'e Stoudemire lived up to his "nobody is afraid of the Heat" edict last night. Knicks 93, Heat 88. [New York Times]
****
Morning. Let us pray that the strippers make it to Dallas safely.