Statistically, Tre Boston was one of the NFL's better cover safeties last season, when he played for the Chargers. He figured he'd cash in when he hit free agency, only to languish until July 25, when he signed with the Cardinals for one year, $1.5 million, with incentives that could push those earnings up to around $3 million. The safety market was notoriously soft this offseason, but Boston thinks something much darker was at work.

In an interview with Robert Mays of The Ringer, Boston pulled few punches, saying he believed he and this year's other free-agent safeties were the victims of a kind of collusion. Boston stopped short of using the word "collusion," and he likewise did not mention Eric Reid, the outspoken former 49ers safety with a pending grievance that accuses NFL teams of colluding against him because he was the first player to join Colin Kaepernick in protesting racial injustice, a cause Reid continued to support throughout the 2017 season. But it was pretty clear what Boston was getting at.

Here's Mays:
Boston suggests the effect of Reid's apparent blackballing is more wide-ranging than it may appear. "People have to think beyond just one person," Boston says. "How are you going to look at a whole market if you sign everybody and one person is left? You don't put yourself in that predicament. You devalue the whole market."

In Boston's eyes, NFL teams are trying to cover themselves for not going after Reid. "Last year, [there were] three highly paid safeties," Boston says, alluding to [Eric] Berry, [Kam] Chancellor, and Reshad Jones. "It was the highest our market has ever been. And then it just flops this year. It's the first year any top-five group of free agents has waited into training camp. And a week into camp two of the top five sign. It's just obvious [what the reasoning is]. I don't understand why the questions are even there."
There's logic to what Boston's saying here. Reid's still looking for work, and Boston and Kenny Vaccaro only recently found employment on bargain-rate contracts. But the issue is a bit more complicated than Boston suggests, as I detailed back in May: 19 of the 25 safeties who are currently making $5 million or more a year signed those deals in 2016 and 2017, which led to some oversaturation. And with so many offenses spreading the field these days, teams place much more value in safeties who can cover a variety of pass catchers all over the field, since such players are harder to find. Tyrann Mathieu signed with the Texans early in free agency for one year, $7 million—just 15 months after he had inked a much more lucrative long-term extension with the Cardinals that got torn up once the guarantees ran out. But Mathieu, who told Mays he wanted to do a prove-it deal because he had been released, functions as a cornerback-safety hybrid, which enhances his value.
Back in March, Boston told an interviewer the Chargers explained to him during negotiations that they viewed him as a box safety—i.e., ideally suited to playing closer to the line of scrimmage—even though he racked up five interceptions despite being targeted just 12 times, per Pro Football Focus. Boston also allowed just three catches and only seven yards after catch—totals that both led the league. Per Football Outsiders, the Chargers ranked fourth in DVOA against deep passes. Still, Boston couldn't command anything close to the $11.287 million Lamarcus Joyner will earn this year on the franchise tag with the Rams.
G/O Media may get a commission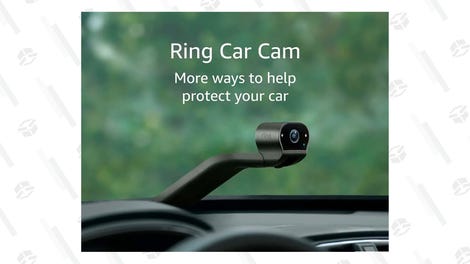 As with running backs, who are expected by the modern game to also possess the skillsets of wide receivers, safeties are increasingly being tasked with the duties of corners and even linebackers. Also like running backs, the safeties' pay scale is limited by their specified position. As Mathieu explained to Mays, it hasn't helped that he, Berry, and Earl Thomas all sustained injuries after signing their big contracts. Then there's Boston's take.
"It's right in front of our eyes," he told Mays. "Somebody's got to call a spade a spade."