On this episode of the official Ask a Clean Person podcast, Casey Johnston and Cesar Torres of The Sweethome joined me to talk about the wonderful work their site does in testing all manner of household products, from brooms and label-makers to mascara and sex toys.
In the first segment, we chatted about personal lubricant, which is one of the products that The Sweethome is currently testing in order to write their definitive guide. We learned about the testing methods they're using, before discussing the treatment of stains from both water-based lube and silicone lube.
In the second segment, we turned our attention to The Sweethome's guide to the best laundry detergent, which was just updated and is amazing. I mean, you think I'm nuts? THIS THING IS N-U-T-S. In the best possible way. And since I know this will be of interest to you, it's worth mentioning that The Sweethome takes the i09 stance: Cold-water washing is the way to go. In tests, they found that the use of warm water offered virtually no difference in terms of stain removal, and they note that warm- or hot-water washing will wear fibers out faster than cold water will. In terms of my take, I'll repeat here what I said on the show: "If io9 tells me to do something, I'm gonna do it. Because otherwise, they're gonna sic the dragons on me. They've got the dragons."
You can hear that pearl of wisdom and many others on this episode of the Cleancast—which you can listen to here or over at iTunes, where you can also subscribe.
Do you have something you'd like to hear discussed on Ask a Clean Person: The Podcast? Email me at jolie@deadspin.com with the subject line CLEANCAST. Do you like what you heard? Please consider leaving a rating in the iTunes store when you head over there to subscribe!
G/O Media may get a commission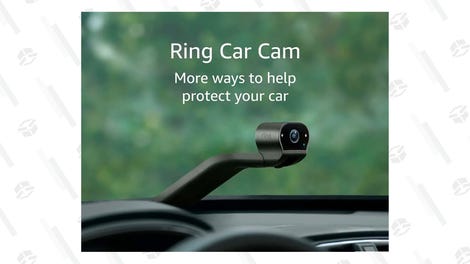 ---
Jolie Kerr is Deadspin's resident cleaning expert and the author of the book My Boyfriend Barfed in My Handbag … And Other Things You Can't Ask Martha (Plume). Follow her on Twitter, or contact her via email at jolie@deadspin.com.
Gif by Hamish Reid/YouTube.
Adequate Man is Deadspin's new self-improvement blog, dedicated to making you just good enough at everything. Suggestions for future topics are welcome below.