Giving you one fewer reason to stop staring at the internet, the NFL announced this morning that Twitter had won the rights to stream 10 Thursday Night Football games next season. Those 10 games will still be broadcast on CBS or NBC as normal, for those that somehow prefer football on a big screen.
Late last year, the NFL began soliciting bids for an internet-only package, involving tech companies like Twitter, Amazon, and Apple, rather than the broadcasters it has worked with for decades. They were likely encouraged by the successful Yahoo stream of a Bills-Jaguars game from London. While the quality wasn't as good as an HD broadcast, it was good enough, and there were few problems for viewers.
While this marks the most serious step yet in the NFL's aggressive search for even more revenue via the internet, the idea is still clearly in the testing phase. Re/code reports that Twitter paid under $10 million for the entire package, meaning they're paying less than $1 million per game. In contrast, Yahoo paid $17 million to stream a single game, and CBS and NBC pay $45 million per game to broadcast Thursday Night Football.
The wide discrepancies in payments for per-game rights are mostly due to who controls (and therefore profits off of) the ad inventory. According to Re/Code, most ads for Twitter's broadcast of games will be sold by CBS and NBC, limiting Twitter's potential revenue:
One big reason for the disparity is that CBS and NBC have their own digital rights, and they will own most of the digital ad inventory in their games, people familiar with the deal say. So Twitter will be rebroadcasting the CBS and NBC feeds of the games, and will have the rights to sell a small portion of the ads associated with each game.
Further complicating the picture – and generating more revenue for the NFL – is the fact that Verizon already owns the mobile rights to NFL games, and that deal isn't going away.
G/O Media may get a commission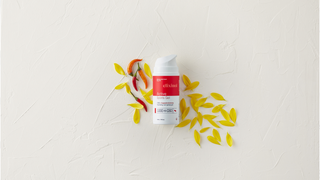 While streaming is clearly the future, right now it is much less popular than broadcast TV. Yahoo claimed 15.2 million viewers for its Bills-Jaguars stream, but a deeper look into the numbers pegs the actual audience somewhere between 1.9 and 2.4 million viewers. Those numbers were affected by a number of unique circumstances both positive and negative, but no matter how you cook them, there were millions of fewer viewers than a typical NFL game.
But as Bloomberg points out, this is all setting up for 2021, when the NFL's main broadcast contracts expire. Until then, they will continue signing short deals for Thursday Night Football to experiment with a variety of streaming, mobile, and international options, and to create a new class of broadcast partners. When they eventually negotiate the new broadcast contracts, the league will have much better data in order to sell a true, comprehensive digital package, instead of the piecemeal ones we see today.
For Twitter, winning the package is a small coup, especially as Re/code reports that the NFL selected their bid despite the fact that some rivals bid higher. As Amazon, Facebook, Yahoo, Verizon, and others have gotten into streaming video, Twitter has lagged behind. This gives them a chance to catch up, and an incentive to build out sophisticated video streaming infrastructure, as flawlessly streaming a three-hour NFL game to hundreds of thousands of people is very different than streaming 30 seconds of user-uploaded videos.