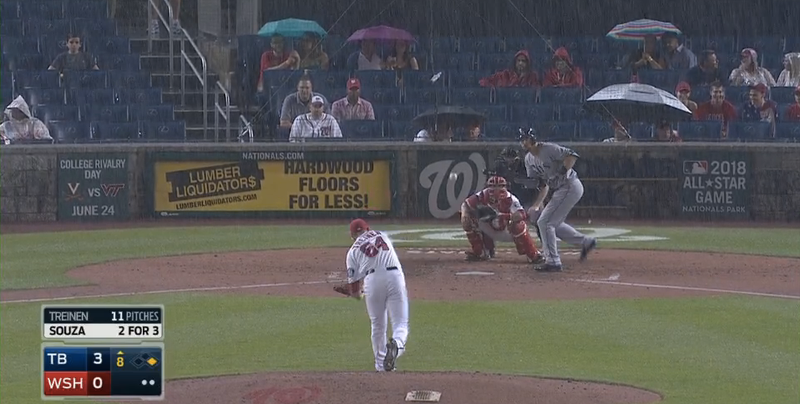 All Steven Souza Jr. was trying to do was get on base against the Nationals by surprising them with a bunt. But two errors later at a very rainy Nationals Park, he found himself jogging home:
The bunt single, E-1, E-9 was just one part of a chockablock full day for Souza. In the second inning he "broke up" Jordan Zimmerman's no-hitter, which is sort of funny when you remember that as Zimmerman's teammate Souza sealed his no-hitter on the final day of last season with a fantastic catch. In the bottom half of the second Souza ran a long way to foul territory to make a nice sliding catch, and in the fifth he smacked a home run off of Zimmerman for the initial 1-0 lead in an eventual 5-0 victory.
Steven Souza is only hitting .222 on the season so it's not like the Nationals miss him, but still maybe they shouldn't have traded him, if only so he could not play against them.
---
E-mail or gchat the author: kevin.draper@deadspin.com | PGP key + fingerprint