Famed climbers Marc-Andre Leclerc and Ryan Johnson are presumed dead nine days after disappearing in Alaska's Mendenhall ice field. The climbers were on an expedition to climb the Mendenhall Towers near Juneau, and were expected to be back in town March 7. The last time the pair sent was heard from was on March 5, when Leclerc posted an Instagram photo from the ice field. Leclerc was 25 and Johnson was 34.

Leclerc and Johnson were attempting a few new routes on the Mendenhall Towers, one of which they completed successfully before they disappeared. Alaska's Department of Public Safety began a search on March 7, the day the pair was expected to ski back to Juneau, though their efforts were hampered by a snowstorm. Neither climber brought a satellite phone or an emergency beacon. Efforts to reach the Mendenhall ice field were unsuccessful, as inclement weather made it impossible to take a helicopter into the area. State troopers found the skiing gear that Leclerc and Johnson were planning on using to get back to Juneau, and officials were finally able to get to the towers on Tuesday. But what they found was ominous, and the search was called off before they could locate either man's body.
An intact anchor rope was seen at the top of an ice shoot on the 4th Tower. Two climbing ropes were also seen in a crevasse midway down the 4th Tower. The ropes match the description of the gear carried by Johnson and Leclerc. Due to the circumstances, Johnson and Leclerc are presumed deceased. Due to continuing significant avalanche danger and safety hazards, recovery efforts are not feasible at this time.
Johnson has been a major figure in setting lines and establishing routes on the Mendenhall Towers for over a decade, first setting a new route in 2007. He was the recipient of the Mugs Stump Award twice, and both times he used the funding to chart new courses up the Towers. In 2012, he traveled to Kyrgyzstan and nearly completed a new route on the Kyzyl Asker with Samuel Johnson, but a snowstorm forced them to make a daring escape. "The pair hoped to tackle the mixed headwall the following morning, but a snowstorm that began during the night pinned them under a tarp at their bivouac, and after 24 hours they began rappelling, narrowly escaping injury from avalanches during the descent," Dougald MacDonald wrote of their expedition.
"Although Ryan has climbed all over the world, his heart always brings him back to his beloved Mendenhall Towers, which form a wondrous skyline above the seaside town of Juneau. He knows the secrets of all aspects of each of the seven towers through personal experience and relentless studying of the range's history. In Juneau, Ryan is widely respected as a climber, mentor, coach and most importantly, a devoted father," friend and climbing partner Clint Helander told Climbing Magazine. A GoFundMe set up to support Johnson's two-year-old son had raised more $43,000 in two days.
G/O Media may get a commission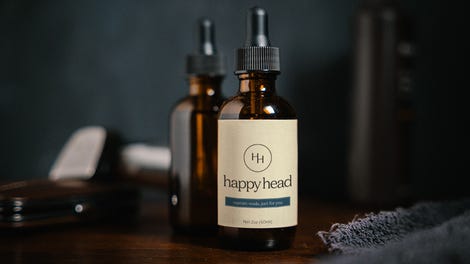 Leclerc was considered one of the most talented and daring climbers of his generation. The Canadian mountaineer has made his name by vaulting up imposing big-wall climbs and free soloing some of the nastiest terrain on Earth; he scampered up Squamish, B.C.'s Grand Wall in just 58 minutes, got off track on a climb in the Canadian Rockies and accidentally soloed a much harder route than he anticipated, and completed the first-ever winter solo of Patagonia's Torre Egger.
Leclerc truly made his name sending Patagonia's inhospitable spires. He attacked the granite towers with glee, ticking off first ascents, first solos, and new routes on a wide variety of mountains. Climbing any of the routes he did would be impressive, but Leclerc regularly finished them unsupported, without ropes, or in the winter. In 2016, he completed the first-ever solo of the legendary Corkscrew route, telling Rock And Ice that he almost free-soloed the entire 4,000-foot route, only using his rope once on a five-foot section. Iconic Patagonian climber Rolando Garibotti called it an ascent of "earth-shifting proportions."
He pushed boundaries at every turn, and fellow free solo genius Alex Honnold posted a reverential remembrance of his fearless assault on Corkscrew.
Leclerc's family also set up a GoFundMe campaign, which had raised just under $40,000 on Friday. Leclerc's father Serge wrote a touching post about his son's death on Tuesday night, writing that "Marc-André was an amazing, loving man and he has touched many lives in so many ways. He will be remembered and loved forever."