At the 2006 world championships, Chellsie Memmel botched a release during her uneven-bars routine and tore her labrum. This was more or less the beginning of a prolonged shoulder nightmare that would culminate this weekend in the cold-eyed rejection of her bid to compete in the national championships. On that day in 2006, however, Chellsie Memmel was a genuine American badass.
This wasn't a Kerri Strug moment. This was better than that. Strug did one vault on a sprained ankle. Memmel did three events with a far graver injury—one that would dog her the rest of her career—and secured a silver medal for her team (which would've slipped out of medal contention entirely if she hadn't gotten back up on the bars). Afterward, she withdrew from the individual events, missing an opportunity to defend her world all-around title. Check out her other routines from the event. On the beam, she missed a foot while completing a somersault, yet she didn't fall and in fact barely broke her rhythm. Had all this happened at the Olympics, Chellsie Memmel would've been held up as a combination of Mary Lou Retton and Norman Schwarzkopf. As it was, however, she sacrificed herself to precious little fanfare.
Which is what makes her snub at the U.S. Classic all the more galling. Memmel's career effectively ended this weekend in Chicago not because she couldn't overcome her bad shoulder—which is still not healthy—but because she couldn't overcome her sport's governing body.
The Classic is the final competitive tune-up for elite gymnastics before the national championships and Olympic trials. Memmel, 23, had arrived in Chicago just a few months removed from shoulder surgery. She'd planned to perform only one event—balance beam—and then to petition her way to the national championships in two weeks. While the usual route to nationals entails qualification at certain domestic meets, petitions in gymnastics are far from rare and are almost always granted to athletes recovering from injuries. In the past, gymnasts have even bypassed the Olympic trials process and petitioned directly onto the Olympic team (Betty Okino in 1992 and Dominique Moceanu and Shannon Miller in 1996).
During podium training—the pre-meet practice session in the competition area that is attended by the media—Memmel struggled on beam but hit a strong routine on floor exercise and showed potential on the uneven bars. She seemed on track for a respectable showing in Chicago. But in competition, she fell off the beam twice, highly uncharacteristic for her—most fans can't remember the last time Memmel fell in a meet, much less twice, much less in the same event—and her petition to nationals was denied by the selection committee. That committee comprises 2004 Olympic silver medalist Terin Humphrey, Steve Rybacki, and of course, Martha Karolyi, the longtime, always-controversial national team coordinator, who seems perpetually on the cusp of launching into the Jack Nicholson "You need me on that wall" speech.
G/O Media may get a commission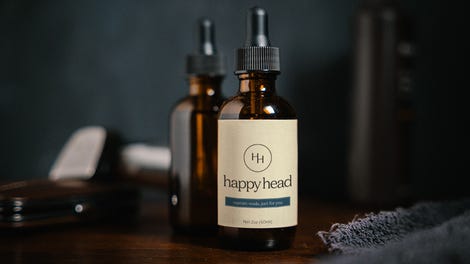 The reason her petition was denied? Memmel failed to earn a 14 on her one event, which Karolyi said was the minimum score for athletes to be allowed to advance.
This explanation, taken out of historical context, seems perfectly, if brutally, fair. There was a minimum benchmark and she failed to reach it. Her lengthy list of past contributions—from leading the 2003 U.S. team to its first-ever world team title to winning the all-around gold in 2005 to competing on a broken ankle for the team at the 2008 Olympics—should not necessarily be a factor in nudging her along the competitive route to London.
But it turns out that the rules for petitions and exemptions have been inconsistently applied, as Beka Harbison, a gymnastics blogger, notes. For example: At last year's Classic, a healthy Chellsie Memmel competed in all four events and placed second in the all-around, earning her spot to the championships. However, returning 2008 Olympic champion Shawn Johnson competed in just two events, earning sub-14 scores on both. Her petition to compete at nationals was accepted. She was not present at this year's qualifier because she'd already earned her berth to the next round by competing at the 2011 Pan American Games. Memmel had been named to the same team but had to withdraw due to her injury.
But being named to a team (and not competing) has worked for two other athletes. Anna Li and 2008 Olympian Alicia Sacramone—both of whom withdrew from the 2011 world championships with injuries—qualified for nationals merely on the strength of having been named to the worlds team.
You could spend all day teasing out inconsistencies in USA Gymnastics's handling of their rules, but that would miss the broader problem with USAG. "The first rule of the USAG is always that there are no rules," wrote gym blogger OlympicEffect. If USAG wanted Memmel at nationals, it would've bent the rules to put her there (just as it did with the two junior elite gymnasts who failed to score the minimum but are headed to nationals nonetheless). Already, a petition is making the rounds—on Change.org, no less—demanding that USAG president Steve Penny intervene to allow Memmel to compete at nationals. While almost all the signatories acknowledge that her chances of making the team were slim at best, they want to give her the shot to compete at championships and finish out her career with something more ennobling than two highly atypical falls. USAG, they contend, owed her this.
So why would USAG treat one of its key team players from the last decade so coldly? It likely boils down to her refusal to play the "game." After the 2006 world championships, Memmel stopped attending national team training camps, which are held monthly in Texas at the Karolyi ranch where elite gymnasts verify their skills and routines for the national team staff. Memmel chose instead to train and recover privately. She explained that the camps were hard on her body and that she and her father-coach, Andy, had a plan and knew what needed to be done to be ready for the Olympics. (Indeed, in 2004 she sustained an ankle injury at a Karolyi camp that kept her off the 2004 Olympic team.)
In 2008, she showed up at nationals and then at trials, stealing the show from almost everyone, earning a standing ovation with her final routine and a third-place all-around finish. She earned her spot on the team by bypassing the training-camp system. Her trials performance would end up being her competitive peak of 2008. During training in Beijing, she broke her foot and was limited to bars during the team competition.
Given this Olympic disappointment, it's not surprising that Memmel quietly returned to give it one more shot. This time around, she used the same strategy that had worked in 2008—staying away from the camps and qualifying via classics and then nationals. The only camps she attended were selection camps, which are a prerequisite to being named to any team. This certainly did not endear her to members of the national team staff, who like to use the monthly training camps at the ranch to monitor the girls' progress. The camp system is intended to simulate the centralized training that is thought to have given the Romanians, Russians, and Chinese a competitive advantage (and helped inspire their evident team camaraderie). It was created in the runup to the 2000 Olympics, after the American gymnasts failed to medal at the 1997 and 1999 world championships. From 2001 to 2004, American gymnasts began winning more and more medals at the world and the Olympics. That success has been attributed to the Karolyi system, and the medal hauls have mostly marginalized those critics who feel that too much in U.S. gymnastics happens behind closed doors.
This was the "game" Memmel refused to play. A great deal of the uproar over the rejection of her petition is really part of the ongoing debate over the camp system. But it was also about the gymnast herself. Memmel has been a mainstay of the U.S. effort for nearly a decade, a very long time in a sport where athletes age in dog years. She has been a consummate team player, and it's only because of bad luck—two injuries right before the Olympics—that she has never had a chance to shine on the sport's biggest stage. Maybe Memmel wouldn't have made it to London. But she deserved a chance to go out with the same dignity with which she competed.
Dvora Meyers is a freelance writer based in Brooklyn. Her work has appeared in The New York Times, Slate, Tablet and elsewhere. She writes about gymnastics and Judaism at Unorthodox Gymnastics, and she is the author of Heresy on the High Beam: Confessions of an Unbalanced Jewess. She blogs about woman-y stuff over at The Anti-Girlfriend.