Donald Trump—one of the gremlins from Gremlins, but racist—is most likely going to be the nominee of the Republican party. As outlandish as his political takes are, and as favored as his likely opponent is, there's a legit shot he becomes the next president of the United States. One effect of a Trump win could be defection to Canada, but it could also cost the United States a chance to host their first World Cup since 1994, according to U.S. Soccer president Sunil Gulati.

Gulati spoke to reporters ahead of today's USMNT Copa America game, and he addressed (among other issues), the soccer-adjacent effects that November's presidential election could have. Without naming names, he more or less said that the U.S. would be in trouble should Trump win:
"The world's perception of the United States is affected by who is in the White House. It has some bearing, for sure. Having somebody in the White House that gives the country an outward-looking view and a personality that is more easier accepted around the world is positive for the United States and then more specifically for hosting events here and for our general image from a sports perspective, but it's far beyond sports. A co-hosted World Cup with Mexico would be a little trickier if Secretary Clinton is not in the White House. Can it help you or can it hurt you? Both."
Gulati was asked about whether Trump winning would even prevent them from bidding at all, and he was evasive:
"We are going to bid for a World Cup if we think we are going to be successful. Whether we can be successful in a World Cup bid or an L.A. Olympic bid is affected by the world's view of our leaders and not just leaders of the soccer federation. … Russia and Qatar are hosting events, so there are a lot of considerations that go into bid, and that's why I am not willing to say we would not bid in one case and would in another."
G/O Media may get a commission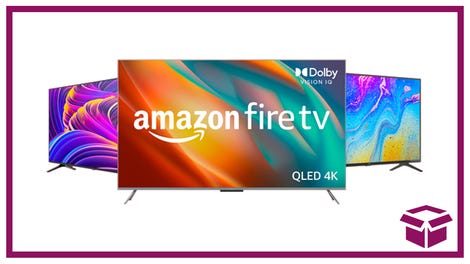 Ooh. stunning.
New Amazon Fire TVs
Gulati is right that the political outlook of a country has a hand in whether or not they'll be allowed to host a World Cup, but a more important factor seems to be how much you're willing to pay. Qatar has no soccer history and a repressive regime, but they got the 2022 World Cup because they (allegedly! allegedly!) paid for it. The United States' Gold Cup has some shady-looking roots, and, Trump or no Trump, money is what brings in World Cups.