The United States' defensive midfielder of the future will not be Jonathan González. A few days after reports surfaced that Mexico would be mounting a serious effort to flip the 18-year-old midfielder, he's apparently made up his mind and will leave the USMNT behind to play for El Tri. Univision Deportes first reported the news, and it was confirmed by others shortly afterwards.
With the necessary caveat that González is a teenager and the soccer world is littered with hot shit 18-year-olds who turned out to be bad, this is a blow to the USMNT's immediate on-field future. The federation and the senior team are in desperate need of new blood, and a Liga MX Best XI central midfielder is the exact sort of player the U.S. should be building around. Losing out on a player like that is never good, but losing out on someone who was up for U.S. Soccer's Young Male Player of the Year and who has only ever played international soccer for the U.S. is far more concerning.
González broke into Monterrey's first team this season, and spent the title-winning campaign doggedly shielding their backline. Monterrey allowed the fewest goals in Liga MX during the 2017 Apertura season, and they won the Copa MX. González supplanted Mexican international Jesus Molina along the way, and even though the USMNT has a decent crop of defensive midfielders, none are as accomplished as him.
When the USMNT gets passed up on by a dual national, it's usually because that player has a chance to play for a world-class team (Giuseppe Rossi) or he wasn't born in the U.S. and wants to represent his birth country (Neven Subotic, Vedad Ibišević). Players rarely decamp from the U.S. youth system for greener pastures, and Mexico rarely pries players from the USMNT. González's on-field reasons for the switch are pretty straightforward; he gets a shot at a World Cup spot this summer, he lives and works in Mexico already, and Mexico are a better team.
But to paint this as a purely on-field decision would be to ignore U.S. Soccer's calamitous state and the history of Mexican-American dual nationals. The United States successfully recruited Ventura Alvarado, Jesse González, Luis Castillo, Joe Corona, José Torres and others because they could promise playing time that might not come on the superior Mexican side (this is also true for German-Americans). González will still have to battle for a spot on Mexico's World Cup roster, but he didn't just leave U.S. Soccer because he wanted to play for Mexico at the 2018 World Cup; he clearly did so because he felt that U.S. Soccer had ignored him.
G/O Media may get a commission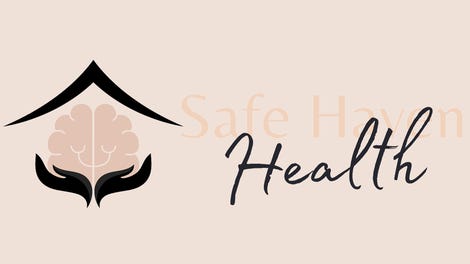 Addiction counseling
Safe Haven Health
Whether you feel this reflects poorly on his mental fortitude or not, González was offended by the U.S. not contacting him about the Portugal friendly in November, and this speaks to the governing body's systematic incompetence. His choice isn't a moral failing or anything like that, it's a perfectly justified decision, and it's an indictment of the U.S. Soccer system. Holding onto the best youth players in the system should be the highest priority.
This doesn't mean that Bruce Arena was wrong not to preemptively cap-tie González when he had the chance. By all accounts, Arena actually kept in contact with him. The loss of González points to the higher-order structural failings of U.S. Soccer, and it should be a warning sign. While it's understandable why the federation has hesitated on finding a new national team coach until after the new U.S. Soccer presidential election is held, the lack of leadership in place probably facilitated to González just sort of falling through the cracks. Still, it's ridiculous that there apparently wasn't enough existing institutional leadership to prevent that.
The battles for highly rated young players are only going to intensify over the next few years. If the new U.S. Soccer regime wants to be taken seriously, the first thing they should do is make sure that others don't follow González out the door.