Yahoo Sports is reporting today that Connecticut violated many NCAA rules in the recruitment of Nate Miles, a former student who expelled from the school last fall.
As in all recruiting stories, the situation is quite complicated, but the crux of the matter is this: Josh Nochimson, a former student manager turned player agent, provided "lodging, transportation, restaurant meals and representation" to Miles during his recruitment by the Huskies. Since Nochimson is a UConn alum and former member of the basketball program he technically "represents the athletic interests" of his old school (i.e., he's a booster) and by rule he cannot "make any contact, including telephone calls and letters, to a prospect or the prospect's family, on or off campus," which records show he clearly did. Even worse—Connecticut coaches allegedly knew about the relationship and did nothing to stop it. In fact, they more than likely encouraged it. Plus, the program may also have violated several other rules by contacting Miles more than was allowed.
The relationship and UConn's knowledge of the situation are potential major NCAA violations. The findings are part of Yahoo! Sports' ongoing look into the changing role of agents and their impact on college basketball. Agents aren't just recruiting players from college programs, they are recruiting players for them, according to an NCAA official.

The UConn basketball staff was in constant contact with Nochimson during a nearly two-year period up to and after Miles' recruitment. Five different UConn coaches traded at least 1,565 phone and text communications with Nochimson, including 16 from head coach Jim Calhoun.
Nochimson became an agent after Richard Hamilton left UConn for the NBA in 1999. He became Hamilton's business manager and representative, and eventually signed with other pro players, but he was decertified as an agent last year, when Hamilton discovered that Nochimson had stolen over a million dollars from him. (When confronted, Nochimson confessed to the whole thing.) Shocking, I know.
This all sounds very bad for the Huskies and it probably should be, but Jim Calhoun haters should probably not get their hopes up. The NCAA hasn't been keen on busting major D-I programs with any serious punishments and as the organization itself admits, this is how it's done now. Agents deliver players to schools and the schools deliver them right back to the agents when they "graduate." If they ever do. Miles—who attended five different high schools in four-and-a-half years and only played one full season of prep ball—was expelled from the university a month into his first semester, after he violated a restraining order placed on him by another student. He never played a game for the Huskies, but—even after the expulsion and the incident with Hamilton—their coaches continue to be in contact with Nochimson.
G/O Media may get a commission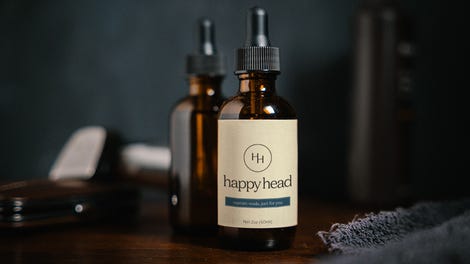 Probe: UConn violated NCAA rules [Yahoo]