Three years have passed since the UFC put on a show in Los Angeles, and maybe this is why. The California State Athletic Commission this weekend jobbed Shogun Rua out of a light heavyweight title.
Three mean little bastards named Nelson Hamilton, Cecil Peoples and Marcos Rosales watched Rua solve the riddle of the pee-slurping Lyoto Machida. And they rewarded the best fighter on Saturday with a loss. Shogun should be the new champ. Instead, he's headed back to Brazil with a fat lip and a guano sandwich.
But what else would you expect in a city that dissembles for a living? Before the fight, 6,000 ghouls with open wounds twitched to "Thriller" outside the Staples Center. These crazies were trying to break a record set in Mexico City for the most simultaneous Thriller dancers. What better tribute to the looming absurdity of the evening than to assemble an army in white face to snatch a nonsense title away from Mexicans. (Will we not let them have anything, by christ?)
G/O Media may get a commission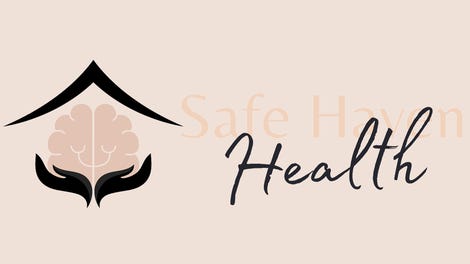 Addiction counseling
Safe Haven Health
The scene inside the Staples Center made even less sense. The whole complex is a monument to bad design. Imagine several giant termite mounds patrolled by twitchy, Kevlar-clad cops. Secret entrances and tunnels have been carved out for Hollywood stars while the hoi polloi scrum for seats. The media are herded into impossibly tight rows like slaughter hogs. Try to move and you become a fire hazard. Apparently if anyone other than Ashton Kutcher walks more than 20 feet on the event center floor, the whole goddamn arena will go up in flames.
All of which is to say is that the omen was bad heading into the championship bout. Machida had reeled off a string of such impressive victories in the UFC that he looked invincible, a notion confirmed statistically on a data sheet circulated before the fight. Throughout his seven UFC bouts, Machida had been hit at a rate (.56 strikes per minute) much lower than any fighter in UFC history. Machida was also supremely accurate, landing 65 percent of his strikes, second only to Anderson Silva in UFC history. He was second only to Georges St. Pierre in takedown defense. Machida had never lost a round on any judge's scorecard in the UFC. He was already being talked about as the man who would rule for years over the light heavyweight division, which has seen the belt change hands so often that Dana White must be rending his last hair trying to find a champeen who sticks.
Lucky for White, three judges on Saturday dispatched that problem. In took all of one round to see that Rua would be true to his declared strategy — be patient and wear down the opponent — and that it might actually work. In the early stages of the fight, Rua began landing hard leg kicks. Machida usually dances out of range, but he couldn't seem to escape Rua's wheeling Muay Thai strikes. Instead, Machida began countering with a straight left, trying to time the punch with Rua's kicks to catch his opponent with his guard down. But Rua kept his right hand pinned to his jaw throughout the fight and continued to pressure Machida, preventing the piss-swilling Karate master from controlling the distance. Machida landed his own body kicks and knees but by the end of the second round, as angry blood welts formed on his torso and thighs, it was clear that the unbeatable man could be beaten. Rua had become the riddle.
These first two rounds are the source of controversy. They were very close. This wasn't a blatant robbery. But Rua had the better strikes and took the fight to his opponent. Machida staged a minor comeback in round three and landed a beautiful punch-kick-kick combo, but rounds four and five were all Rua, who appeared to be in fantastic shape. His kicks had crippled Machida's mobility. His punches had cut open Machida's mouth. As he stalked the champion, he landed double or triple the number of strikes as Machida. It was strange to see no sense of urgency from the champ. His title was slipping away. There was only surprise in his eyes as the final bell sounded.
Surprise, too, when the scores rolled in — all three judges had it the same: 48-47 for Machida. The hacks gasped. The audience of 16,000 booed. And Rua, who had practiced his kicks a thousand times a day in training, could only hang his head. "A fight's a fight," he said. "What can I do?"
What he could do, according to Yahoo!'s Kevin Iole, is not fault the judges. Rather, Rua should blame his corner for telling him he was ahead and not urging him to press the action in the last two rounds, Iole says. This is stupid. Rua handily won the last two rounds, even in the myopic eyes of the judges. Maybe he should have tried for a knockout, but Machida has never even been knocked down. No. Rua shouldn't blame his corner. He should blame the judges. He should blame them all the way home. And when he gets home, he should construct Santeria effigies and bring down the voodoo on their heads.
A few unrelated observations:
1.) Judging by what was shouted at the fighters, the fans here are far less creative and grammatically intuitive than fans in Philly. A sampling:
• "Hit him in the ugly face!" (One can only assume that "the ugly face" is a euphemism for a part of the body that is nowhere near the face.)
• "Kick him in his ass." (It's always good to be specific with two fighters and a referee in the cage.)
• "Beat him up!" (Are you kidding?)
2.) The fighters with the best walk-in music tend to lose. The fighters who defeat them have hideous taste in music but the best quotes. Case in point: Spencer Fisher, a tough hick, comes in to Johnny Cash's "God's Going to Cut You Down." Fisher is quickly put in a crucifix and cut down by the pop-loving Joe Stevenson, who looks like a far more unpredictable fighter after training with Greg Jackson. Afterward, Stevenson explains how he learned his winning maneuver: "My little sister and big sister used to team up on me and put me in that position to put makeup on me."
Another case in point: Yoshiyuki Yoshida busts out some traditional Japanese string music with a modern beat and is beaten down immediately by overproduced rap aficionado Anthony Johnson, whose wicked right hand makes him one of the up-and-coming strikers in the welterweight division. "I saw a big face in front of me and I decided to punch it," Johnson said.
3.) Cain Velasquez deserves a title shot. He manhandled a very good heavyweight in Ben Rothwell. Velasquez has great cardio and an All-American wrestling background that matches up well with whoever wins the Brock Lesnar-Shane Carwin fight. Also, he has "Brown Pride" tattooed on his chest, which incited the racialist tendencies of the audience. With UFC making a concerted push into the Hispanic market, you can expect to see a lot more of this fellow.
And so, as the lights come up on the weathered false breasts of California, we exeunt from the arena to the song "Going Back to Cali." But we're leaving Cali not coming back to it, you dumb Staples Center zombie fucks. I can't wait until the Clippers' season starts. ...
Luke O'Brien is a writer in Washington DC. He's written about MMA for Washington Post Magazine, SI.com and other publications.
Top photo via Sherdog
EARLIER: UFC 104: Urine For A Good Fight