The UFC slunk into the Patriot Center in Fairfax last night. Fairfax isn't so much a town as a county. To be more specific, it's a naturally occurring asbestos pit home to spies, Civil War fanatics and lax-obsessed Caucasian moneylovers.
Here you will encounter a mega-mall (Tysons Corner), a mega-airport (Dulles) and one of the eeriest planned conclaves of human settlement in the world (Reston). Nuclear physicists skulk the streets. Children are educated in underground bunkers.
To find the UFC this deep in the suburban grotesquerie of an untapped market might seem wrong, until you realize that the only people who actually live in D.C. are either broke or filibustering America into the fetal position. The next time the big show descends on the area, Dana White swears, it'll happen in the Verizon Center with a major card and a goddamn subway stop. But for now, the mid-Atlantic beachhead has been established here. Today, Fairfax. Tomorrow, the world.
And the world is very much on the mind of the UFC these days, as it prepares for events in Australia and Abu Dhabi and turns its gaze to Brazil and Japan. Two weeks ago, White published a few words on the subject of megalomania in the op-ed pages of the Las Vegas Sun. Here's the first line:
"UFC will be the biggest sport in the world by 2020."
Pssshhh. Ever heard of table tennis, brah? We expect such hucksterism from White. We also expect that when he is gently chided for it, he will bug out entirely. Here he is going all Sgt. Hartman on a Sherdog editor for failing in his duty as a UFC public relations auxiliary. (It should be noted that Sherdog has a business relationship with ESPN the UFC-Diddling Consort.)
G/O Media may get a commission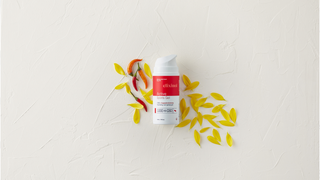 Overweening ambition aside, the UFC deserves enormous credit for its efforts to get MMA sanctioned everywhere possible, the first lunge toward global domination. In the last few years, the UFC has sewn up North America, with 43 states and most of Canada now regulating the sport. New York is the last big holdout, thanks to the diligent work of a prudish deer tick named Reilly. Lucky for everyone, George Pataki today began a tick-smothering campaign.
****
For now, though, we'll have Fairfax. We'll have LaVar Arrington kicking it in press row. And we'll have the burgeoning legend of the Hipster Warrior. I speak now of Amir Sadollah, the be-mulleted, Easter-Island-headed individual fighting out of Las Vegas by way of Richmond by way of Brooklyn. Sadollah was the man people came to see last night. And he didn't disappoint, scrapping out a hard-fought unanimous decision against Brad Blackburn, a tough veteran on a winning streak.
In only his fourth pro bout, Sadollah looked savvier than Blackburn, confusing his opponent and consistently landing the better punches and kicks. Blackburn was staggered several times by hipster uppercuts and straights and rendered senseless at the end of first round, at which point one might say he literally had the snot knocked out of him. Here, unedited, are my notes describing the phlegmatic spectacle:
blackburn hocks a truly amazing blood loogie on the fence. it's massive. it crawls down the fence throughout the second round, slowly descending, hanging like a string with a nut of snot or maybe a tooth at the end. it snakes down the fence. two links of chain. three. then four. the thing won't stop. if the cameramen had any goddamn sense they'd be shooting the hell out of this. shallow depth of field. it's down to five links now. my god, it's going all the way. the fat hacks in front of me are gawking at it as sadollah continues to land punches from weird angles in front of this monstrosity. does that girl by the cage see it? it's about to fall on her head! she looks like a george mason student. she's got a backpack on. maybe a student reporter. whew. she moves. round three...amir continues to punish his foe. he almost kayos blackburn but opts to take him down for some reason. they're banging up against the cage near the booger string. the unholy thing appears to have stopped, fully descended, hardening, tendrils vibrating in milky red splendor as the mat shakes while sadollah beats out what can only be a unanimous decision victory.
All hail the blood loogie.
In other action, several fights allowed MMA fans to glean intel. For one, Randy Couture trainee Evan Dunham has a bright future after taking out one of the UFC's young guns in Efrain Escudero. Dunham showed some grit to get up from a knockdown in the first round that only seemed to rile him. He locked on a nasty armbar in the third round that ended the fight and, likely, popped a few elastic bits in Escudero's arm after "Hecho en Mexico" waited too long to tap. (¿Roto en Fairfax?)
As for the main event between Gray Maynard and Nate Diaz, it was a sloppy slugfest in which both men refused to really slug. Call it a paw fest. Maynard won the fight, as expected, but instead of being anointed the next challenger for B.J. Penn's title, as expected, he demonstrated only that he would get skull jacked by the champion and have blood licked from his supine frame before the first gong. Which highlights a major problem for the UFC: There are no viable challengers for Penn. The top option is Kenny Florian, whom Penn thoroughly handled in August. Dana White better hop on the horn and get Takanori Gomi Shinya Aoki over here quick. Dude is a killer.
And so off the sellout crowd went into the frozen suburban night, a good crowd, educated about MMA in ways that most aren't, given to appropriate booing. One member of the crowd traveled in a car with a broken heater. He traversed traffic-besotted county roads that wound past vile slophouses named Denny's and Chili's Grill & Bar. The only thing that kept him warm through the long journey home was the hatred for Fairfax burning in his heart.
Luke O'Brien is a writer in Washington DC. He's written about MMA for Washington Post Magazine, SI.com and other publications.
Earlier: UFC 104
PHOTO: Courtesy MMAjunkie.com"