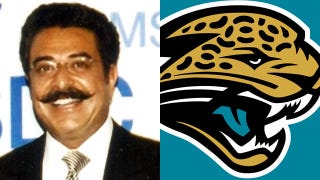 On a morning that's already seen head coach Jack Del Rio fired, the Jacksonville Jaguars will also have a new owner, according to Sports Illustrated's Peter King.
That new owner is auto-parts magnate Shahid Khan, a Pakistan-born entrepreneur and head of Illinois-based Flex-N-Gate Corp. Khan had previously attempted to buy the St. Louis Rams in 2010, and King is reporting Khan plans to keep the team in Jacksonville.
Forbes ranked Flex-N-Gate #168 in its 2011 ranking list of largest private companies in the U.S. with $2.57 billion in revenues. Khan emigrated to the U.S. when he was 16, and graduated with an engineering degree from the University of Illinois. He is a naturalized U.S. citizen.
Khan would be the first non-white owner of an NFL franchise in league history, and while his bio suggests he's the archetype of the American success story, Jacksonville has the second-highest concentration of active duty & retired military of all NFL cities (after San Diego, a fact that has hurt both the Chargers and Jags in terms of ticket sales over the past few years of mass military deployments overseas). If you've forgotten, Pakistan's where we found bin Laden, and it's a country that has been less-than-helpful with our activities in Afghanistan. Whether NFL fans in Jacksonville will hold Khan's ethnicity against him will be an intriguing story to follow in the coming months.
[image via News-Gazette]