Only two things can stop the Utah-BYU college basketball rivalry: The most destructive war humanity's ever witnessed, and a pasty guard sucker-punching another guard in garbage time.
Utah released its non-conference schedule for the upcoming season Monday, and with the usually uneventful announcement came the revelation that the Utes and Cougars will resume their century-long rivalry after taking a year off—a "cooling off" period, as Utah head coach Larry Krystkowiak put it—from playing what had become a mainstay annual tradition in college basketball.
According to Utah Valley 360, the Utes-Cougars series dates back to 1909; the two teams played one another every year through 2015, with the exception being their 1944 contest, which was cancelled due to World War II.
The series, which featured its fair share of rivalry violence for a regular season non-conference game, was temporarily postponed in December 2015 after BYU guard Nick Emery, then a freshman, sucker-punched Utah guard Brandon Taylor underneath the basket. The game was played physically for the first 38 minutes, but Emery, in what appeared to be an act of both immaturity and frustration, put it over the edge when he decided to clock Taylor in the face while fighting for a meaningless rebound with just under two minutes to play and the Cougars trailing by 19 points.
G/O Media may get a commission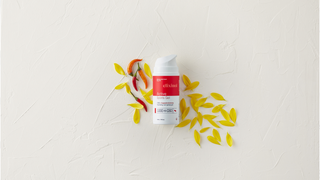 Following the game, Krystkowiak announced that he thought the series should take some time off to avoid "serious injury." BYU coach Dave Rose didn't take kindly to the cancellation, criticizing Krystkowiak's decision to break their two-year contract ("I totally respect his program. I don't respect the decision") and hypothetically questioning why the Cougars would choose to reenter future contract negotiations after the Utes backtracked on the 2016-17 season's matchup.
Ultimately, both sides came to their senses and restarted the series; of course, that's after Utah had to fork over an $80,000 guarantee fee to BYU for cancelling the series in the first place.