That up there is the logo of the Vegas Golden Knights, definitely a huge improvement on the "PLACE HOLDER" graphic that greeted fans who turned out for last night's botched unveiling of the newest NHL team's name, logo, and colors. But is the whole package any good? It's time to have opinions.
They were always going to be some form of knights. Owner Bill Foley, a West Point grad, tried and failed to get the use of "Black Knights," and just plain "Knights" was off the table too because of the OHL's London Knights.
What's so good about knights?
"The Knights are the epitome of the warrior class," Foley said. "They're team-oriented, they always stick together, they never give up, they never give in. And hockey players are warriors. They've always been team players, all for one. That's us. That's what we'll be."
G/O Media may get a commission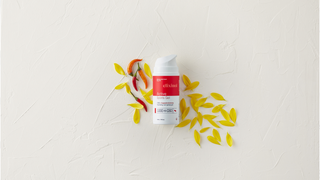 Easy there, Bill. It's a hockey team, there to make you money.
The adjective remained up in the air, but Foley had favored Golden Knights all along and settled on it as early as August, when he trademarked it (along with a couple similar names to provide cover).
"Silver Knights was an option because this is the Silver State, but Nevada is the largest gold producer in the country," Foley said. "Gold is a precious metal, the No. 1 metal versus silver. I didn't feel Desert Knights had character to it."
(Foley admitted that the runners-up included Nighthawks, Desert Hawks, and Sidewinders, and damn, "Nighthawks" would have been an actually good name I think.)
"Golden Knights," however, is bad. Too bland to be respectable, not whimsical enough to be memorable. As a general rule of thumb, adjectives are minor league. "Rays" is so much better than "Devil Rays," and "Ducks" infinitely preferable to "Mighty Ducks." Trademark issues obviously stand in the way, but I can see a future where they drop the "Golden" and everyone is better off for it.
Foley said he was conscious of the name being too long, and he addressed that by dropping the "Las" from the official team name. This is, simply, Vegas. They play in Vegas. They're the Vegas Golden Knights.
"The local people refer to Vegas, not Las Vegas," he said. "The people from out of town refer to, 'Las Vegas.' It's, 'Where are you from?' 'Oh, I'm from Vegas.'

"I thought Las Vegas Golden Knights, four words, too much. Three words is kind of the limit."
The dropping of "Las" from the name turned about to be the most interesting thing about yesterday's reveal, and I don't mind it, not even with the inevitable jokes about the expansion team's geographic rivalries with the Angeles Kings and Jose Sharks.
The team's colors are steel gray, gold, red, and black, and I want to reserve judgment until we see what the uniforms look like. The description makes them sound...busy.
Officials said the Knights' home jersey will be primarily steel gray with black and gold trim, along with white and red accents. The road uniform will be white with black, gold, gray and red. In the NHL, the home uniform is dark and the road jersey is white.
If done right, I can see a gray sweater working really well. It's a staid (in a good way) color that doesn't scream "expansion team." The trick will be making sure they don't look like practice jerseys, or alternates. (Here's what Army's gray third jerseys look like, and it's a good base color.)
The team's primary helmet logo is fine—the "V" in the negative space is good—even if it is a little reminiscent of the Senators'. The secondary logo, a starburst and swords that evoke the star on the iconic "Welcome to Las Vegas" sign, is a little cheesy but will look better on a shoulder patch than it will across the chest.
The Vegas Golden Knights will begin play next fall, with the team's roster being filled via expansion draft and announced on June 21. TSN put together a mock expansion draft by predicting who each team will protect, and then letting former Flames GM Craig Button pick his roster from the unprotected players.
That's...not a good team. No matter how it shakes out, the expansion process isn't set up for a fruitful draft. But the 2018 free agent class looks like it might be a strong one, and the team will have plenty of cap space to take on other teams' onerous contracts in trades, so some smart moves by Golden Knights GM George McPhee could conceivably have this team competitive before too long.
How competitive? Bill Foley predicted a Stanley Cup win within six years. Um, it's good to be optimistic, Bill.