INDIAN WELLS, Calif. — Stand within 10 yards of Stan Wawrinka's backhand and you realize, immediately, that he belongs to a different species. If somehow you find yourself on a tennis court with him, it is must only be to retrieve the ball he's just pulverized, or to hand him a towel. That is not the impression you get from every professional tennis player, though. Sometimes it is easier to envision yourself holding a racket on the other side. It's a stupid feeling, 100 percent delusion, but it's one you get sometimes, watching Yoshihito Nishioka. The feeling is that maybe with a coach, a good doping regimen, some fresh corrective vision—and maybe if his ACL was still torn—I could keep the ball in play for a few rallies, especially if the ball was kept to Nishioka's forehand, which often comes in loopy and casual with a little air under it and lands not too far from the service line, much unlike his scarier and flatter backhand. Not saying I would win a point. Just saying it might be possible to keep the ball moving back and forth over the net. Nishioka looks more like a preternaturally talented high school player than a guy who one year ago nearly beat Wawrinka, then the No. 3 player in the world. He looks approachable.

Of course I would be disabused of this suspicion within seconds of trying to hit a ball that Yoshihito Nishioka had hit at me. But it is the feeling that creeps into mind when confronted with a professional athlete listed at five-foot-seven, 141 pounds; whose serve looks basically mortal; whose shots you can actually track with your eyeballs—who even deploys the occasional moonball, like your least favorite and most shameless middle-school opponent—and whose strengths largely have to do with his agility and good defense than bone-crushing power. All these double as the reasons it was so fun to follow Nishioka's hot streak at this tournament last year, coming in as a lucky loser and then toppling behemoths like Ivo Karlovic, and Tomas Berdych, and coming within two points of upsetting eventual finalist Stan Wawrinka, all players with big serves and the discrete physical advantages that now typify the men's game.
It was the run of his career. Just a week later in Miami, while up 4-2 in the first set against now top-ten player Jack Sock, Nishioka tore his left ACL. This forced him to spend the rest of 2017 in recovery, news devastating to anyone curious if he could sustain this success and crack the top 50. (Nishioka Hive, if you're out there: hello.)
A year removed from the peak of his professional career, the 22-year-old came to Indian Wells with a 1-2 record in tour-level matches this year, and a protected ranking of No. 66. In Friday's first-round match, he met a player who was relatable in a slightly different way: barrel-chested Marcos Baghdatis, quasi-star of the mid-aughts, with the rolling forehand and the free-bleeding emotions. He was an ecstatic presence on court, ponytailed and moonfaced.
G/O Media may get a commission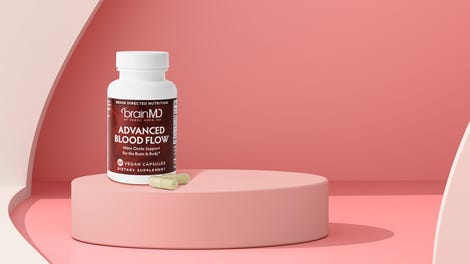 In 2006, his apex, he made the Australian Open final and the Wimbledon semifinal. In 2010, he upset Roger Federer at Indian Wells. In 2018, Baghdatis had to claw through two qualifying rounds just to earn this spot in the main draw. Now aged 32, ranked No. 102, and fondly called Bagh-daddy by at least one old fan in the crowd, he resembles a club player who recently swore off weeknight beers and has since been pleasantly surprised by his steady ascent up the ladder. The Cypriot can still ball, though, and once in a while he will let loose a rolling forehand that makes you wonder if he's due for a slice of the late-career success that has mostly eluded him. But Baghdatis did find a little bit of that success yesterday, in a rousing 7-5, 3-6, 7-5 win over Nishioka, who made him move, and hit lots (and lots, probably an infuriating number) of tennis balls, never letting a winner just be a winner.
The desert heat, and the exertion of the long Nishioka-style rallies, had enervated both players by the third set, but they kept the show entertaining.
From that point onward, Nishioka spent much of his time in between points in that same L-shape. His last drop of optimism and effort might have been spent on this backhand that somehow flashed into the corner of the court.
From there it was all hangdog shoulders, ugly double-faults, a spiked racket at 0-40 in the final game. He had played this match on his grueling terms, stretched this match to its extreme, but this was still not enough to beat Baghdatis, who has always had a surfeit of talent (and, at times, pounds). In victory, Baghdatis descended to all fours and pressed his lips to the hard court after a first-round match. Meanwhile, a 2018 comeback, if it is to happen at all for Nishioka, will not begin at Indian Wells, site of his best career wins. This concludes your update from Deadspin, the premier English-language fan site for tennis player Yoshihito Nishioka.
Until next time.