Hard as it may be for long-time fans to believe, this month marks 25 years since Vince Russo first emerged as a presence in pro wrestling. All these years later, the former WWE, WCW, and TNA storyline writer and television personality is best known for his role behind the scenes in the Attitude Era and for having created some of the worst wrestling TV to ever air. This would have been difficult to foresee in April 1992, when, having been involved in wrestling for 90 days as the financial backer of New York's most popular wrestling radio show, he split from host John Arezzi and hijacked their newsletter, Pro Wrestling Spotlight, devoting most of the next issue to attacks on both the wrestling media and local tabloid sportswriters.

This was something I had considered writing about this week anyway. It's a juicy topic, Russo's history is not really well-covered ground, and hey, I just did a podcast on the topic. Then came last Friday.
In 2017, Vince Russo is a podcaster. His shows go up first behind a paywall as part of Buzz Burbank's RELM Network before showing up for free on Podcast One after a short delay. He generally doesn't get much attention, in part because he's increasingly eschewed talking about wrestling. That changed with the introduction of a new show, Castrating the Marks.
At least in theory, the show was about Russo poking fun at clips from other wrestling podcasts, primarily those hosted by reporters. In practice, it was over an hour of Russo saying that wrestling reporters and hardcore wrestling fans are gay. Referring to fans who flock to shows aimed at hardcores, like WWE's NXT brand, and chant things like "this is awesome," Russo laid out his theories of why they would act in that way.
"You're either a) homosexual—okay, you like men, for you to react this way, you have to like men—b) you're either not homosexual but have homosexual tendencies, or c) you're in the closet. It's that simple, bro, because men do not react to other men that way. It's not a normal function."
G/O Media may get a commission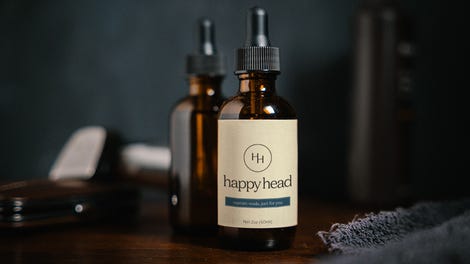 Wade Keller, pro wrestling's most prominent openly-gay journalist, was conspicuously left out of the homophobia when his number came up … until Russo called him a "pansy." Russo objected to Keller noting that Shane McMahon's punches don't look good, remarking that he's a "pansy who must have never thrown a punch in his life." (Keller, for whatever it's worth, is a lifelong martial artist.)
The timing is what makes this all especially noteworthy. Russo being desperate for attention is nothing new, but there are clear parallels to what he did 25 years ago, which also has relevance to the increasing prominence of media figures seemingly co-opted by WWE. When Russo and John Arezzi had their split, it was in the middle of "Titangate," a series of scandals named after Titan Sports, the then-WWF's parent company. A steroid scandal was already going strong, but the business was blown wide open by allegations of a "gay for pay" style casting couch and company knowledge of child sex abuse at the hands of a ring announcer. Arezzi hit the topic harder than most, and being in New York, he was especially visible not just to fans, but also to the WWF and its sponsors. After Russo wrote a column tearing into the promotion's then-head of public relations, Steve Planamenta, he got face time with Vince McMahon, did a 180, and had a blow-up with Arezzi. Russo, whose name was on their company paperwork, took over their weekly newsletter completely and sent out a fresh issue to subscribers. Arezzi's fans were already put off by Russo's terrible writing, but still weren't adequately prepared for the all-Russo spectacular, which was cover dated April 13, 1992.
Russo, irate at the coverage that the New York Post's Phil Mushnick was giving the scandals (his columns were, in large part, responsible for their prominence in the first place) and what Bob Raissman of the New York Daily News wrote about his split from Arezzi, wrote pieces targeting both. Meanwhile, Barry Hooghkirk, who did the art for the newsletter from the start, drew a portrait for the all-Russo issue.
Reporters in hats representing both the Post and the Daily News were part of a collage of the evil media, which also included Arezzi wearing a pin that said "no name." The Post writer has a speech balloon that says "Listen you kids—I know it's not true—but I need a story!" There are similar quotes from other figures in the drawing. What really stands out is that the figures representing Raissman and Mushnick, who are both Jewish, are portrayed with exaggerated big noses. A similarly dressed old-time newsman type in the cartoon, not tied to a specific publication or person, does not have the same exaggerated features. Neither does the sketch of Arezzi.
Russo's multiple editorials in the issue, which feature the same immature writing style he uses to this day, are fascinating for a number of reasons. He wrote, "I have been a journalist for 13 years" when, according to a memoir released years later, he had not done any journalism between college and the newsletter. (He also wrote, "I have been a wrestling journalist for some 90 days. In those 90 days the lying and deceit of my so-called colleagues, the 'inside' wrestling media, was too much for me to handle. When it came down to hurting innocent people, it was time for me to walk.") In airing his grievances with Arezzi and the wrestling media at large, Russo cited various reasons that he felt he was on the wrong path. A couple stand out in particular.
The first was Arezzi befriending and standing up for Mushnick while the latter compared Vince McMahon to Hannibal Lecter. (McMahon, curiously enough, would later single out this comparison when he sued Mushnick and the Post.) The other was Russo's first face-to-face meeting with Vince McMahon. "This is significant because on this day Vince McMahon told me that he has never met Phil Mushnick face to face," he wrote. "You compare a man you never met to Hannibal Lecter? Where are your guts Phil? Again, a journalist you are not. I hope some of your readers are starting to get the picture."
"The bottom line is that these glory mongers will stop at nothing to bury Vince McMahon and the WWF," concluded Russo's editorial about Raissman. "If innocent people get hurt along the way—so what. The shame of it all is that they are doing this for the mere personal attention it draws to them. That my friends is very, very sad."
In the meantime, Arezzi did an interview with Alex Marvez (now a writer for The Sporting News) about everything that went down. "Vince [McMahon] told him that we don't realize how much fun a wrestling radio show can be," he said of Russo. Arezzi told Marvez that Russo relayed an offer for some kind of cooperation if they did a less hard-hitting show, but Arezzi balked, and they dissolved the partnership. Within a few months, Russo started his own show, Vicious Vincent's World of Wrestling. There was noticeable WWF cooperation with the kid-oriented shows, and Russo even hosted dinners with WWF stars before events at the Nassau Coliseum. In his book, Forgiven, Russo claims that the WWF offered to pay for the airtime, but he turned them down, even though his video stores, his main income source, were failing.
When the radio show went south, Russo somehow ended up with a job at WWF Magazine. (He says he reached out cold to Linda McMahon). After a few years, frustrated over how out of date the magazine could get, he asked to sit in on creative meetings, so as to have more lead time. The request was granted, and he began the next, Godforsaken phase of his career, during which he would eventually write some of the most terrible pro-wrestling shows of all time.
This is when became the Vince Russo we all know and love. But that's a whole other story.
David Bixenspan is a freelance writer from Brooklyn, NY who co-hosts the Between The Sheets podcast every Monday at BetweenTheSheetsPod.com. You can follow him on Twitter at @davidbix and view his portfolio at Clippings.me/davidbix.