A man called the police during a pickup basketball game after getting knocked to the floor by a hard pick at the LA Fitness in Sterling, Va. yesterday.
Pictured in the perfect tweet below are the police officer, the man who set the screen (in the double-shooting sleeve, late-stage Melo getup), and the man who was knocked down by the screen (black shirt, arms folded):

Twitter user @_togs, who first shared the image, elaborated in a thread:
Everyone at the gym and dude in the black with hands folded falls from a hard pick.

He gets up tells everyone he's going to call the police and walks out leaving everyone in gym confused

We thought he was joking til we saw buddy at the front desk on the phone really calling the police [sobbing emoji]

Shooting Sleeves was NOT the one who called the police he was the screener not the "screenee"


Cop finally comes and brings them out the gym to talk like it was an elementary school fight. You could tell he was blown cause his time was wasted

Cop leaves and we are still left wondering why...
Thomas Mulabah, 28, told Deadspin he witnessed the lead-up to the Screen Heard Round the World while waiting for the next pickup game:
He had pushed him in the back before so he got hit with a hard screen at the top of the key and flew to the ground got up and walked out the door lol he went to the front desk and called the cop and waited for them. Then walked back in and sat down.
G/O Media may get a commission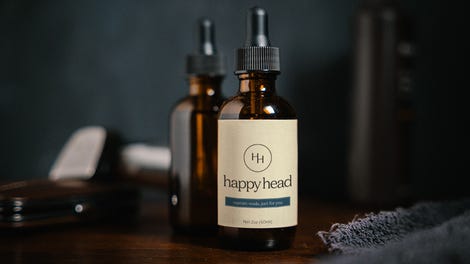 Mulabah also conducted some fantastic interviews with the bystanders and the perplexed cop:
Do you know the guy in shooting sleeves or the guy who got screened so hard that he called law enforcement? Were you at the gym when it happened? Drop a line at tips@deadspin.com.
Update (3:46 p.m. ET): The police report for this "assault" can be read over at the Huffington Post. The report backs up Thomas Mulabah's claim that the physicality was mutual:
SUBJS ADMITTED THAT THEY "FOULED" EACHOTHER WHILE PLAYING BASKETBALL. NEITHER WANTED A REPORT AFTER I OFFERED. MANAGEMENT GAVE SUBJS ONE MORE CHANCE TO KEEP THE GAME CIVIL. IF NOT THEY WILL BOTH BE REMOVED FROM THE GYM FOR THE DAY. I PROVIDED MANAGMENT WITH MY DIRECT LINE IN CASE THERE ARE FURTHER ISSUES.
Here's another highlight from the report:
IN BASKETBALL COURT

SUSPECT IS STILL IN THE GYM

B/M TALL 6'4" LONG SLEEVES AND HEADBAND
CALLER IS DESK CLERK

VICTIM IS AT FRONT DESK

RESCUE REFUSED
Update (July 18, 12:28 p.m. ET): Deadspin has acquired the 911 call made by an LA Fitness clerk after the incident.
Update (July 18, 9:16 p.m. ET): Deadspin has acquired the body-cam footage from the police officer who was dispatched to the gym.