The walls were plywood. The ramp was steel. On June 6, 1944, Joe Pinder fought seasickness in a cramped troop carrier, waiting to take his place on Omaha Beach. On March 8, 1945, Jack Lummus grew impatient in an Iwo Jima foxhole, after 36 hours pinned down by sniper fire. Both men had once made a living playing minor league baseball. Both would be dead by night.
Over 4,000 minor leaguers served the American military during World War II. While some major league stars spent the war barnstorming from base to base on service teams, minor league players were regular soldiers, no different from any other men who left behind careers to fight. Of those 4,000, only two were granted the Congressional Medal of Honor. As ballplayers, Jack Lummus and Joe Pinder were ordinary. As soldiers, they were special.
By the time Pinder made landfall at Omaha, less than an hour after the start of the Normandy invasion, the precisely planned assault had slid into chaos. The naval bombardment had failed to destroy the German guns, and the amphibious tanks designed to provide cover for the first wave of infantry had sunk just offshore. The beach was slick with American blood, and every new man who approached it faced a murderous combination of artillery, machine guns, and mines.
"Thousands of bodies were lying there," said Pfc. Buster Hamlett, as quoted in Russell Miller's oral history of the invasion. "You could walk on the bodies, as far as you could see along the beach, without touching the ground. Parts of bodies—heads, legs and arms—floated in the sea."
G/O Media may get a commission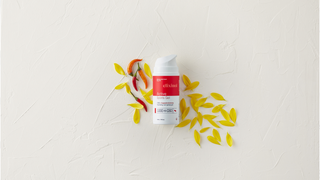 As long as the beach was clogged with Americans, the guns of the battleships were silent, unable to provide supporting fire unless fed specific radio coordinates. But the radios weighed 86 pounds, and carrying one across the killing field was madness. Eighty percent of radios intended for Omaha were destroyed or lost, dropped in the water because to hold on would be to drown.
"That radio was heavy," said Sergeant Bob Sales, "and I suppose it's still at the bottom of the channel."
As they were coming in to land, an artillery shell tore a hole in the side of Pinder's boat. The craft sank, the ramp opened, and a machine gun raked the inside of the plywood ship. As those around him dashed for the beach, Pinder hefted his radio onto his shoulder.
"As our boat touched sand and the ramp went down," said Pfc. Harry Parley, "I became a visitor to hell."
A bullet clipped Pinder as he waded into the water, but he did not stop. By cruel coincidence, it was his 32nd birthday, and he was not just visiting hell. He had come to work.
---
"Joe Pinder, the stocky, square-set little Pennsylvanian with the blinding fast ball is back in town," wrote the Fort Pierce News-Tribune in the spring of 1941. "Without any flowery ado he will tell you that his whole life is based on reaching the top in pro ball."
That article promised that "the 24-year-old hurler will go places this year." But Pinder was 28—he'd indulged in the time-honored practice of fudging one's age—and the big leagues were as far away as they had been six years earlier, when he made his debut for the local Indians affiliate. Aside from a brief stint with the Class B Macon Peaches, he had never risen above Class D ball, despite a respectable career ERA of 3.63.
Joe Pinder (top left) with the minor league Sanford Lookouts, 1938 or 1939.
Thickly built, with a high forehead and a crooked smile, Pinder was a workhorse on a series of bad teams. In 1938, the Sanford Herald called him "the hardest luck pitcher in the Florida State League," after a stretch in which he went 2-12, despite having a curveball "dreaded by the other clubs."
"The youngster has the stamina and courage to make a big leaguer some day," the paper concluded, "and he takes his work very seriously."
His career had highlights. In a 1936 exhibition, he allowed just three hits against the Pittsburgh Crawfords, a lineup that featured Hall of Famers Josh Gibson, Judy Johnson, Oscar Charleston and Cool Papa Bell. In August 1941, he pitched both games of a doubleheader, earning a shutout and a no-decision. Ten days later, he won his last professional game, bringing his career record to an even 50-50. A few months later, he belonged to the Army.
The News-Tribune was right: Pinder would go places. As part of the 1st Infantry Division—the "Big Red One"—Pinder made amphibious landings at Algeria and Sicily. But nothing could prepare a soldier for Omaha Beach.
---
On May 4, 1940, Texas Pete Layden—who would later play in the MLB and NFL—cracked two long pop flies in a game against Baylor University. Both times, center fielder Jack Lummus raced back to the 500-foot mark in center field. Both times, he robbed Layden of a home run.
"He was so fast he didn't even look like he was moving," said one teammate, quoted in a 1965 issue of the Baylor alumni magazine. "He was one smooth runner."
According to his coach, Lummus was "the greatest center fielder in Baylor history—or anywhere else." After graduation he signed on with the Army Air Corps, and spent the first half of the summer playing for the Class D Wichita Spudders, hitting .257 as he waited to be called up. The life of a pilot would have suited this gregarious, flashy Texan, but it was not to be. His first solo flight went well from takeoff to landing, but when he was taxiing into the hangar, he clipped the plane's wing, washing out of flight school with an honorable discharge. By now, baseball season was over, so he made a go at the NFL, heading to Superior, Wis., to try out for the New York Giants. Impressed by his combination of strength and speed, they signed him on as an end.
At the Polo Grounds on Dec. 7, the Giants were losing to the Brooklyn Dodgers when news broke of the attack on Pearl Harbor. After the championship game, which the Giants lost to the Bears, Lummus enrolled in the Marine Corps, ending his career in professional sports after just six months. Although he played baseball everywhere he was stationed—winning an armed forces championship on Hawaii—Lummus refused a posting as athletics director at San Diego's Camp Pendleton. The young lieutenant wanted to see combat.
While at Pendleton, he met a 19-year-old, Mary Hartman, who in 1995 would remember him as "a 6-foot-4, raw-boned, bronzed young man with high cheekbones, a craggy, angular jaw, and ruddy hair."
"For a few minutes, I thought he was homely," she wrote. "Then he smiled his full, sweet smile, and my heart was lost forever."
First Lieutenant Jack Lummus, courtesy Congressional Medal of Honor Society.
They were, according to her account, engaged just after New Year's, 1944, but heeded Mary's mother, who begged them to postpone marriage until the war was over. (Interestingly, the Lummus family's website identifies Ethlyn Bookwalter, an actress he met in Los Angeles, as the woman he would have married had he survived.) Eight months later, Lummus shipped out to Hawaii, and then to Iwo Jima, a speck of black dirt not far from the Japanese mainland. Although little more than a few airstrips and a thousand caves, this bit of volcanic rock was a vital staging area for raids on Tokyo, and the Japanese army committed 20,000 men to its defense. A week after the invasion, just after the famous flag-raising on Mount Suribachi, Lummus wrote to Mary: "I'm OK and still full of vinegar. Will write again as soon as I can. Love, Jack."
The flag was raised on the island's southern tip. Conquering the rest of this four-and-a-half-mile island would take another two weeks, and thousands of lives. By the time his letter reached California, Jack Lummus would be dead.
---
When his landing craft began sinking at Normandy, Joe Pinder was more than 100 yards from shore. At 18, he had been clocked running a 100-yard dash in 10 seconds—an impressive time, especially for a man of his build. But now he was 14 years older, hip-deep in water, carrying a radio the size and shape of a modern air conditioner, and being shot at by the best-trained German regiment in Normandy.
Omaha Beach was the rare battlefield where the closer a soldier got to the enemy, the safer he was. A stone seawall rose on the other side of the rocky shingle, providing shelter to those GIs who lucky enough to get that far. This was Pinder's target.
"Almost immediately on hitting the waist-deep water he was hit by shrapnel," said Second Lieutenant Leeward Stockwell in a 1945 Army press release. "He was hit several times and the worst wound was the left side of his face. Holding the flesh with one hand he carried the set to shore."
Here is the turning point that comes in most Medal of Honor stories. The soldier has done what was asked of him, and done it well. He is hurt, but alive. He is entitled now to take shelter, to scream for a medic. But instead, whether because of discipline or patriotism or madness, he steps back into the line of fire.
As his fellow soldiers tried desperately to reach the safety of the seawall, Pinder turned back to the water. His strength failing, he hefted a second radio onto his shoulder, and made the long, deadly trip again. He had done the impossible twice, and he was not finished. He returned a third time to the half-sunk boat, to collect an armful of code books and spare parts. A burst of machine gun fire raked his legs, but Pinder kept moving.
"He knew the equipment was sorely needed," said his captain. "He knew he was critically wounded. The left side of his face was shot completely away."
Intent on getting the radio working, he waved off medical attention, and was still fiddling with his equipment when he passed out from blood loss. As medics tried to save his life, the men by the seawall made contact with the Navy, and with their help began making slow progress up the bluff, clearing out the German gunners and stopping the carnage on Omaha Beach. Joe Pinder died later that morning, receiving a posthumous Medal of Honor without ever firing a shot.
Joe Pinder's father receives his son's Medal of Honor, 1945
---
By March 8, 1945, Jack Lummus's 2nd Marine Battalion had fought its way to the north of Iwo Jima. Ordered to clear the last pockets of Japanese resistance, Lummus's platoon came under heavy artillery and sniper fire, which pinned them in their foxholes. After 36 hours, the lieutenant grew tired of waiting.
"No matter where we were or how much enemy fire there was," said Corporal Herbert J. Green, "he was always moving up and down the line giving us tips and encouragement. He used to walk straight upright on the front when everyone else was crouching or running."
That day, he sprinted 300 yards across the battle-scarred dirt, in a one-man assault on three heavily armored pillboxes. Neither intense machine-gun fire nor a pair of grenades, one of which shredded his shoulder, could slow him. One by one, he tossed grenades into the pillboxes, destroying them before his men could catch up.
"Come on!" he yelled to his platoon, as he led them in a frantic attack on Japanese foxholes and spider traps. Someone shouted a warning of land mines, but Lummus did not hear. A few seconds later, there was an explosion, and the lieutenant vanished.
"Out of the smoke," wrote Hartman, who based her account on interviews with Lummus's men, "Jack appeared, struggling to stand—a vain struggle, for the blast had blown most of the flesh from both legs and nearly torn off one foot."
"Keep going, keep going," he yelled as he collapsed.
First aid kept Lummus alive long enough to reach a surgeon. Dizzy with morphine, he told the doctor, "As one good Texan to another, looks like you're going to have a little trimming to do on me." The surgeon did not bother operating. There was nothing he could do.
"It looks like the Giants are losing a damn good end," Lummus said, a joke he repeated to every man he saw. After several hours in the makeshift underground hospital, he asked the pharmacist for a cup of coffee, took a sip, and closed his eyes.
Three weeks later, Lummus's sister was on her way home from work when she noticed her neighbor gesturing for her. She could tell from the neighbor's face what had happened. Eight months earlier, Lummus's father, a policeman, had been killed while trying to control a rowdy drunk. To spare his mother any further shock, Western Union had delivered their telegram to the neighbor.
"I just started running and crying, because I knew what she was going to tell me," she said in a 1993 Dallas Morning News article. It was left to her to tell her mother. "She cried, surely. But Mama did real well."
An Associated Press photographer was there the day that Lummus's mother received her son's Medal of Honor. The photo, titled "A Medal for a Son," shows a woman, dressed in her Sunday best, staring dead-eyed into the distance. There is nothing inspiring about it.
Mary Hartman found out in a quieter way. After weeks without word, a packet of her letters came back to her, stamped "Undeliverable. Killed in Action."
---
These are not really baseball stories. Jack Lummus and Joe Pinder are not remarkable for playing a little Class D ball, just as Elmer Gedeon and Harry O'Neill are not more important simply because they managed to reach the major leagues. Joe Pinder doesn't matter more than Lefty Brewer, a paratrooper killed on the morning of D-Day, and Jack Lummus doesn't deserve more attention than Aubrey Stewart, a Negro Leagues pitcher killed in a massacre by the SS. A Medal of Honor doesn't make one death worth more than another. It can be a reminder to tell a story, as often and as forcefully as possible, to stand in for those whose details have been lost.
On June 6, 1944, the United States awoke to news of an invasion. They did not play baseball that day. Seventy years later, the game goes on.
---
W.M. Akers is a Tennessee playwright based in New York. He edits for Narratively, and is good at Twitter.