Your morning roundup for March 7, the day the Times informed us that Hollywood stars are "insulated from the consequences of their bad behavior."
• Haters of the Heat can unite over a few new stats following Sunday's 87-86 loss to the Bulls: Miami is 1-for-18 in last-second clutch shooting attempts, and even if his South Beach squad goes 19-0 for the remainder of the season, LeBron James will have won more games (61) with the Cavs last year. So, take that, free will. Awesome photo via Tremendous Upside Potential.
• Elsewhere in the NBA, the Lakers and the Celtics have won seven and five straight games, respectively. Boston scored seven straight points to close out the Bucks, 89-83, in Milwaukee last night. The Lakers took down the Spurs, 99-83, in what the LA Times calls their "most impressive performance this season." Sure, but the Bulls have set the new standard for impressive wins: make them cry in the locker room.
• The New York Times takes on the prevalence of napping in the NBA (actual headline: Napping on Game Day Is Prevalent Among N.B.A. Players) with a really fantastic graphic included. Napping and crying? Someone please alert the gender crisis police before Glenn Beck decides to talk about sports.
G/O Media may get a commission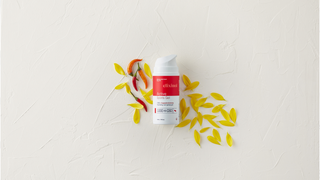 • Mark Cuban and Charlie Sheen may become business partners. The two have spoken about producing a television show for Cuban's network, HDNet. "You've got somebody that everybody has a whole lot of interest in who's doing some interesting things, to say the least," Cuban says, "and we always look for interesting programming by featuring interesting people doing interesting things." Sounds interesting! As long as it doesn't interfere with Sheen's general meltdown — or with Major League 3 In 3D.
• Andy Roddick, no longer the fastest tennis server in the world, led the U.S. team into the Davis Cup quarterfinals in Santiago, Chile on Sunday. The Americans will next host Rafael Nadal and the rest of Spain's team sometime in July, so please mark your calendars and set your alarms.
• Carl Edwards won at the Las Vegas Motor Speedway yesterday for his first victory in the Spring Cup season. Incredibly, he somehow beat out the "fastest thing on the planet" (or, Tony Stewart's car in Tony Stewart's words).
• In fairly useless spring training news, Derek Jeter could be moved to the No. 2 spot in the Yankees' batting lineup, as some in the organization are pushing for Brett Gardner to lead off. More importantly: it was picture day. LOL Joba.
Recently On Deadspin
A few stories you might've missed this weekend.
Chickenshit: Chickenshit ESPN is very, very sorry that Bob Knight said "chickenshit" on live television.
Simulacra: EA Sports wants to know whom you'd like to see on the cover of NCAA Football 12, a game that could very well get litigated into oblivion for its use of player likenesses (as licensed by the NCAA). Kotaku's Owen Good spoke with two cover candidates, Auburn DT No. 90 and Washington QB No. 10.
First Vision: Amar'e Stoudemire on Friday: "Don't ever go to BYU." Amar'e Stoudemire on Saturday: "BYU has a great athletic program."
Blubbering: Somewhere, some kid cried about sports.
Brawls: Donald Brashear has found a new place to punch people while on ice skates: the Ligue Nord-Américaine de Hockey in Quebec, which is averaging 3.2 fights a game this season (against the NHL's 0.6).