The debate over an arena for D.C. United—with a proposed site cost of $300 million, it would be by far the most expensive soccer-specific stadium project in the country—has been long and contentious but stands on the verge of a major step: the approval of the Washington D.C. City Council. But the day before a study on the stadium was to be publicly released, the Council announced the report would be kept private and the hearing delayed until after Election Day. That's no accident.
The report has been finished for weeks, reports the Washington Post, and council members have seen it. But rather than release it last Tuesday—as scheduled—Council Chairman Phil Mendelson pushed back the release date until tomorrow morning, with a hearing to follow immediately.
I can't improve on this righteous blast from the Post's Jonathan O'Connell, so here it is.
G/O Media may get a commission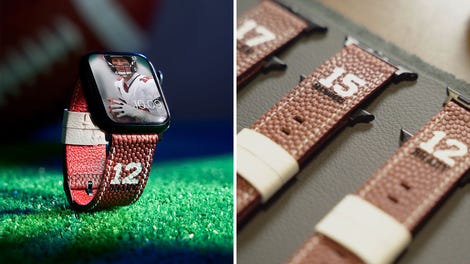 Official NFL PRODUCTS
Official NFL Apple Watch Bands
The current proposal sees the District providing $150 million for the project, plus giving D.C. United property tax and sales tax breaks.
Every time I write about the scam of public stadium financing, I note that the decisions to spend taxpayer money are almost always made by politicians without any actual input from the taxpayers. And every time I do, someone replies with a variation on, "If the voters don't like it, they can vote those politicians out." Well, here are Washington D.C. politicians rigging it so that the next time they're up for election is literally as far away as possible from their votes on giving hundreds of millions of public funds to a soccer team.