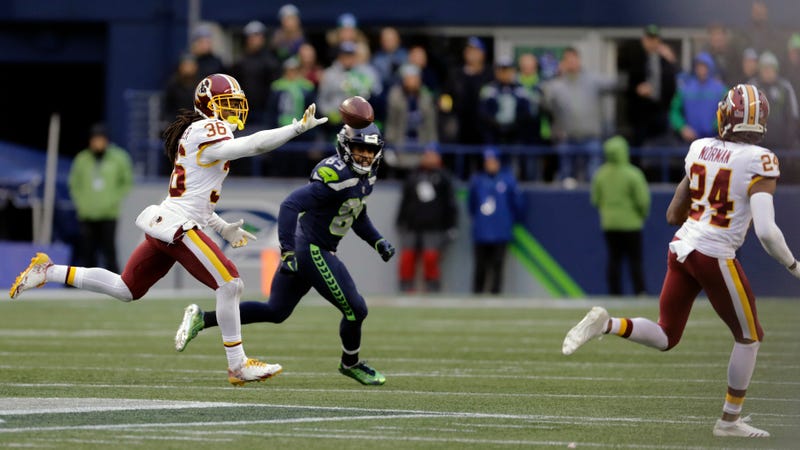 During Washington's shocking win over the Seahawks in Seattle, Pete Carroll once again had a slant at the goal line blow up in his face. It was essentially a carbon copy of the play that lost Seattle the Super Bowl and turned Russell Wilson into a broken man:

This time Seattle was going for a two-point conversion, and the ensuing interception and goofy jaunt down the field by Washington was meaningless—a blip of chaos that won't stand in the scorebooks. But it was fun, really fun.

D.J. Swearinger picked off the pass attempt, then drove it down to the Washington 40 before dropping it off to Josh Norman, who stumbled, got surrounded by Seahawks, and tossed it back to Swearinger, who was finally tackled roughly 16 yards short of the end zone.
Seattle blew a bunch of chances to win in the 17-14 loss that brought Washington to a 4-4 record for the season, and the goal-line interception doesn't even crack the top three, really. But it was the best type of fun play in the NFL: one that was equal parts silly and surprising and, mostly, one that doesn't matter. Long live laterals.