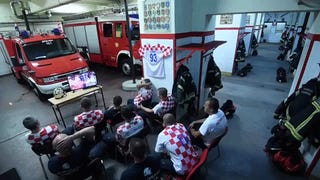 Yes, this video is officially Old News given that Croatia are taking on England right now. But the Zagreb Fire Department just today released this video of some firefighters watching penalties against Russia in the quarterfinals on Saturday, and the exact moment they had to drop what they were doing and head out on a call.
Please watch till the end, for this: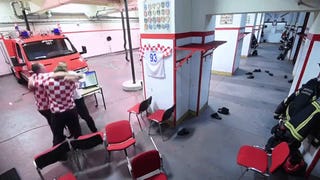 Hopefully there are no fires in Zagreb in the next two hours.