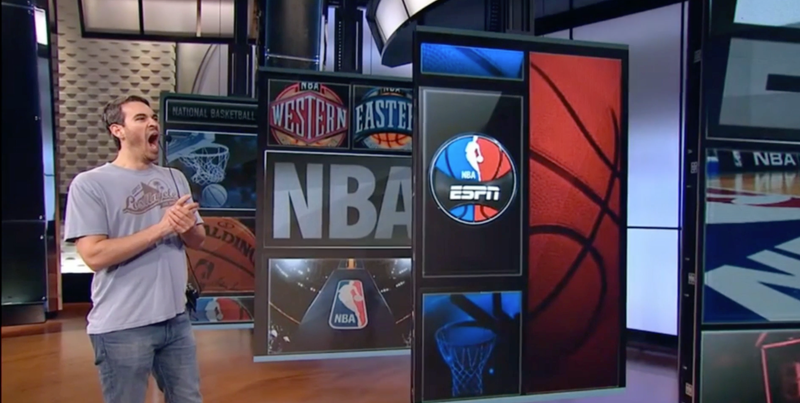 Maybe you booted up WatchESPN last night to catch the Warriors beat the Clippers. Maybe you wanted to watch Golden State try to win without a center, or Chris Paul yip at people. Instead, you got this.

At least three tipsters sent us screenshots from their wonderful time watching Grey Shirt Dude yawn around the studio, and evidently, this proceeded for about 10 minutes of the third quarter, all without audio. Here's how it ended, as our hero was in the middle of some finger-snapping horse galloping sound fun.
Still more fun than watching the Clippers.
[WatchESPN]